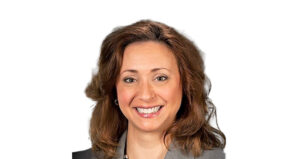 AAEI features members who personify the Association's achievements, initiatives, projects and advantages. The Member of the Week spotlight turns to Carolyn Burkhead of The Boeing Company.
Carolyn is an incoming co-chair for AAEI's newly expanded Automotive & Aerospace Committee, which held its first meeting this week. Carolyn was an active member of the Aerospace & Defense Committee prior to the expansion that now includes the automotive industry. Automotive and Aerospace Committee aligns with U.S. Customs and Border Protection's (CBP's) Automotive and Aerospace Center of Excellence and Expertise (CEE), which opened in 2012. The Center centralizes processing for importers in the automotive and aerospace industry, providing uniformity within the industry. Carolyn's other incoming co-chair is Sean Flanigan of Toyota.
At Boeing, Carolyn is Senior Manager of U.S. Import Compliance and Operations, a position she has held since 2020. Carolyn has worked at Boeing for more than 20 years, starting as a Global Customs Manager. Prior to Boeing, Carolyn worked at Expeditors International for more than 6 years.

The Automotive & Aerospace Committee will meet on Tuesday, November 28, 2023 at 1:00 p.m. EST.