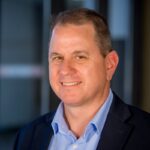 Ted Sherman
Medtronic
Chair
Ted has led the Global Trade Operations team at Medtronic since January 2018.  In this role, he is responsible for operational trade compliance functions across all Medtronic geographies and businesses, including Export Controls, Country of Origin, HS Classification, Free Trade Agreements, Trade Systems, Broker Management, Duty Strategy, and AEO programs.  Ted's team recently completed a multi-year transformation initiative that culminated in the fundamental re-design of Medtronic's trade functions, resulting in improved visibility, clearer roles and responsibilities, and improved resourcing. 
Prior to joining Medtronic, Ted led a team of 100 team members at Target, responsible for all trade operations and compliance activities for the second-largest importer of container freight in the US. He is on the current Chair of the American Association of Exporters and Importers and is the past chairman of the Business Alliance for Customs Modernization and the past co-chair of the Commercial Operations Advisory Committee (COAC). 
Ted received his BA in History and German from the University of Notre Dame, and his MBA from the University of Chicago.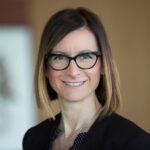 Kari Finch
General Mills
Vice Chair
As the Manager of Global Trade Services at General Mills, Kari Finch's responsibilities are to effectively manage a team of twenty that partners with GMI functions, divisions and regions to ensure seamless execution of international flow of goods for General Mills. 
Kari joined General Mills in August, 2005 and has held several positions within Global Trade that focused on import/export operations & free trade agreement programs.  She was also the business project manager for the implementation of the General Mills Global Trade system.  Her current role includes leading an E2E import/export team from customer service, planning, ocean transportation & procurement, compliance strategy, systems and trade compliance operations. 
Prior to joining General Mills, Kari spent 15 years in various supply chain roles including manufacturing, international transportation & freight forwarding. 
Kari holds a B.S. in Business Administration and German from the University of Wisconsin Eau Claire, she also holds a U.S. Customs broker license. 

Aaron Gothelf
The Walt Disney Company
VP - Assistant General Counsel for Trade and Regulatory Affairs
Aaron Gothelf is currently VP-Assistant General Counsel for Trade and Regulatory Affairs at The Walt Disney Company. In his role he advises internal clients on international trade compliance issues including customs, export control, economic sanctions, automation, and trade compliance program organization and execution.
Aaron brings 25 years of experience in international trade. Aaron previously served in consulting and legal roles including as in-house counsel for international trade for General Electric, Tyco International, and British Petroleum. He also served as a trade specialist for Motorola. Prior to that Aaron was in private law practice for a boutique international trade law firm.
Aaron has been at AAEI member companies for over 20 years, and is currently Vice Chair for membership on the AAEI board.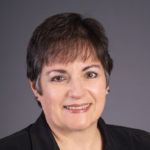 Kathleen Neal
Johnson Controls, Inc.
Member
Ms. Neal is the Global Trade Compliance Director at Johnson Controls, Inc., responsible for managing trade compliance worldwide. Her experience includes leadership positions in trade and logistics at Regal Rexnord Coroporation, A.O. Smith, Breed Technologies, Scientific Atlanta, and Baxter Healthcare. She is a licensed customs broker with many years' experience in trade and supply chain logistics.
Kathy is active within the trade community. She has held board and officer positions in various organizations including the El Paso Foreign Trade Association and the West Texas New Mexico Customs Brokers Association. She currently serves as the Policy Committee Chair for the Border Trade Alliance and the Export Compliance and Facilitation Committee Co-Chair for AAEI. Kathy served on COAC from 2011 through 2015 and was the Trade Co-Chair for the 13th term.
Kathy is married, has three children, two grandchildren, and volunteers with the Girl Scouts.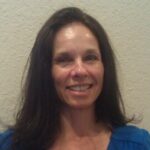 Nancy Chinander
Catalant
Member
Nancy Chinander is the Global Trade Compliance Leader for Catalent Pharma Solutions. She is responsible for the development and oversight of Catalent's global trade compliance policies, procedures and operations. Additionally, she has developed Catalent's Supply Chain Security Programs, Catalent's Importer Self-Assessment Program and Foreign Trade Zones program. Prior to joining Catalent, Nancy held similar roles in other organizations and worked in multiple cross-functional leadership positions in the Supply Chain area.  
Nancy is a graduate of the University of Wisconsin and is a Licensed Customs Broker.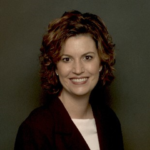 Julie Hoeniges
Rivian
Member
Julie Hoeniges is the Senior Trade Compliance Manager for Rivian Automotive, an electric vehicle manufacturer on a mission to keep the world adventurous forever! In her role, Julie is responsible for trade strategy development, trade operations, supply chain security and FTZ. Prior to joining Rivian, Julie spent more than 20 years building a depth and breadth of trade knowledge on a global scale at a Fortune 100 manufacturer operating in North and South America, Asia Pacific, Europe, Africa and the Middle East. Her experience includes company policy development and program management, global oversight of import and export compliance operations, analyzing corporate enterprise risk, GTM system implementation, business tool and training development and deployment, and government and business advocacy efforts.
Julie is a licensed U.S. Customs Broker, serves as a Board Member of the American Association of Exporters and Importers (AAEI) and is a past co-chair of the Trade Policy Committee.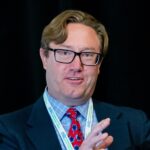 A cross-functional leader at heart, Matt Varner has 20 years of Fortune 500 experience in international trade and supply chain, compliance, operations and .com leadership.
He spent his formative career years with Tyco/Covidien/Medtronic in the Electronics and Healthcare verticals, supporting manufacturing and distribution organizations. He partnered closely with legal and finance teams to conduct enterprise wide risk assessments and implement global import and export compliance programs. He worked on acquisitions and divestitures, as well as strategic sourcing and tactical supplier management projects.
At Nike Matt lead a direct team of 14 through organizational changes, government audits, and systems automation, achieving year-over-year efficiency gains and multi-million dollar cost savings. He partnered with regional and global leadership to develop and deploy multi-year strategic plans. Matt spearheaded the start-up of Nike.com distribution operations in Southeast Asia, leading a cross-functional team, collaborating with P&L leaders to deliver $150M in incremental annual revenues. Matt drove site selection, vendor RFPs, pricing negotiations, and business process design all while keeping diverse stakeholders engaged in the success of the program. He collaborated with business leaders on transition management, and facility ramp plans to realize a flawless, ahead of schedule go-live and subsequent scaling of the new business.
Adding to his portfolio, with TOMS Shoes, Matt took on Global Logistics and Product Compliance. In 2018 Matt moved back into medical devices, with Fortive's acquisition of Advanced Sterilization Products, leading their Global Trade Compliance organization. Matt's combination of experience in non-profit, manufacturing, distribution and retail sectors, coupled with his functional leadership in operations, compliance, procurement and technology, uniquely positions him to deliver value.
Matt serves on the Board of the American Association of Exporters and Importers, and holds a Bachelor of Arts in International Studies and Spanish from Willamette University. He is a Licensed Customs Broker and has lived and worked in over 25 countries. He is comfortable conducting business in English and Spanish. Matt is passionate about designing organizations, systems and business processes that deliver sustained outcomes.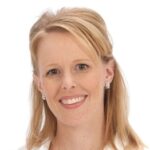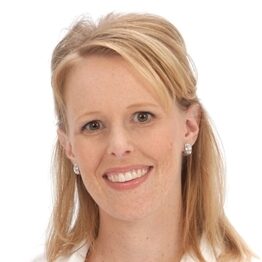 Julie Parks
Chair Emeritus
Julie Parks is a trade strategist with over twenty-three years' operations and compliance experience in the areas of import, export, valuation, classification, free trade, drawback, supply chain security, subsidiary integration, divestitures, ecommerce, and audit.  She has extensive knowledge of the other government requirements of the ITAR, EAR, EPA, DOT, ATF, and government contracting declaration requirements.  Her talent resides in drawing cross-functional teams together to design and implement sustainable solutions that meet both regulatory and speed-of-business needs, whilst modernizing government trade.     
Ms. Parks is involved in the shaping of many legislative, regulatory, and policy issues, including achieving US automated processing of licenses, and ultimately endeavors to secure streamlined trade for American businesses.  
She is the current chair-emeritus of the board of governors of the American Association of Exporters and Importers (AAEI).  Through AAEI, she continues to be instrumental in creating the voice of Aerospace and Defense on Customs matters.
She recently completed a 7-year appointment to the Commercial Customs Operations Advisory Committee (COAC), elected by the membership as a trade co-chair.  Additional COAC roles included the Export Subcommittee co-chair, a One US Government at the Border Subcommittee member, and the Trade Survey chair.  Previously, she also served as the vice-chair of the Alliance of Automobile Manufacturers' Customs Committee.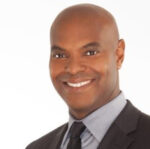 Eugene Laney
American Association of Exporters and Importers
President & CEO
Eugene Laney Jr. currently serves as AAEI's President & CEO.  He has more than 25 years of experience in public and governmental affairs.
Eugene previously served as the Head of International Government Affairs for DHL Express USA. He represented DHL before the U.S. Congress and government agencies and foreign embassies and served as DHL Express' media spokesperson on international trade issues. Eugene's recent work included contributing to congressional passage of the Trade Facilitation and Enforcement Act of 2015, which seeks to help U.S. businesses grow globally by improving the transparency and predictably of trade and customs laws.  
Prior to joining DHL, Eugene served on the leadership team for the Global Business Travel Association (GBTA), the largest trade association dedicated to the interests of business travel professionals and suppliers. At GBTA, Eugene worked on transportation, homeland security and economic issues with Fortune 500 travel departments and airlines, hotels, and travel agencies, including following the terrorist attacks of Sept. 11, 2001, Eugene worked with the Federal Aviation Administration, the White House, and the newly formed Transportation Security Administration to create a pathway to improve the nation's airport security.  
Eugene received his Ph.D. in American Government at Howard University and his B.A. and Master of Public Administration from Florida A&M University. He has an Executive Certificate in Management and Leadership from MIT's Sloan School of Management.