Panama Canal Water Levels Causing Congestion, Delays
Panama is the world's fifth-wettest country. But rainfall shortages prompted the Panama Canal Authority (APC) to limit ship weights and daily crossings, restricting the number of daily transits to 32 vessels a day. Options for cargo ship owners include carrying less cargo, rerouting their routes, or wait in line. More than 160 ships were caught in a backup earlier this month with delays of up to 21 days. See the APC's statement this week on how it's handling the high demand.
AAEI President & CEO Elected to NADEC Board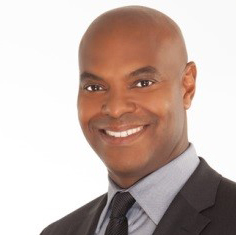 AAEI's President and CEO Eugene Laney was elected to the the National Association of District Export Councils' (NADEC's) Board of Directors representing the Mid-Atlantic Region. He will serve on the National District Export Council Steering Committee representing the Mid-Atlantic region.
District Export Councils (DECs) include regional business leaders appointed by the Secretary of Commerce, whose knowledge of, and expertise in, international business provides a source of professional advice for local firms. This appointment will allow more U.S. exporters to learn about AAEI's value and provide AAEI involvement in more programs that seek to support U.S. exporters. Read more about NADEC's Mid-Atlantic region.
UPS Strike Threat Ends as Union Ratifies New Contract
Rank-and-file members of the Teamsters union voted in favor of a 5-year contract with UPS yesterday, formally ending the threat of a strike. The Teamsters had authorized a work stoppage in July, ahead of a tentative agreement. UPS moves between 5% and 6% of U.S. GDP, or $3.8 billion in goods, per day. AAEI joined a coalition letter in July asking President Biden to intervene in case a strike was imminent. Read more from Reuters.
U.S. Trade Ambassador in Southeast Asia This Week
U.S. Trade Representative Katherine Tai is traveling in Indonesia and India this week. She attended the Association of Southeast Asian Nations Economic Ministers' (AEM)-USTR Consultations earlier this week and is participating in the G20 Trade & Investment Ministers' Meeting in India. Both countries are among the 13 nations joining the U.S. in the Indo-Pacific Economic Framework (IPEF). Next week, Commerce Secretary Gina Raimondo will travel to China to discuss improving economic cooperation. Read the Commerce Department statement.