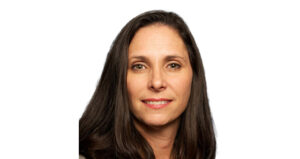 AAEI features members who personify the Association's achievements, initiatives, projects and advantages. The Member of the Week spotlight turns to Kimberly Pringle of Northrop Grumman Corporation.
Kim is a member of AAEI's Aerospace & Defense Committee and a key part of Northrop Grumman's trade team, which is led by John Sega. Kim contributes to AAEI's work with U.S. Customs and Border Protection (CBP) and the Defense Contract Management Agency (DCMA) to streamline the import process for military duty-free shipments, providing insights on how importers are required to prove they have a Duty-Free Certificate for commercial shipments under Subheading 9808.00.30 for each import. AAEI is asking CBP to return to "documents upon CBP request" via CF28/29 validation as means to review 9808.

At Northrop Grumman, Kim is Senior Manager International Trade Compliance. Her expertise includes international trade compliance (ITC), automation, training, and project management to drive compliance excellence. She leads NGC's global, multidiscipline teams in automated solution projects, training, and import and export compliance strategies for successful program execution.