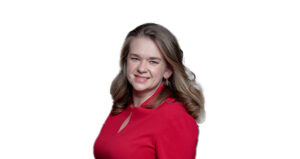 AAEI's 102nd Annual Conference and Expo returns to Washington, DC, June 19-21, 2023, the first in the nation's capital in four years. As the event approaches, AAEI is featuring many of this year's conference speakers. The spotlight this week is on Orisia Gammell of SAP and the Association of Women in International Trade (WIIT).
Orisia will moderate the kickoff panel, "Washington Insiders," on June 20, 2023, at the Renaissance Washington, DC Downtown Hotel. Orisia is President-Elect of WIIT, an all-volunteer-run organization devoted to serving women who work in international trade. She is an international trade compliance attorney with law firm and corporate experience in sanctions, export control, import and other regulatory compliance matters. At SAP, Orisia is Chief Legal Counsel and Head of SAP's Export Control Innovation Team.
Orisia's panel will explore how U.S. trade policy is developed in Washington, with a "behind the scenes" perspective. Attendees will learn how current policies that affect trade practices were achieved and what to be prepared for in the year ahead. Orisia will be joined by WIIT's current President, Vanessa Sciarra, who also serves as Vice President for Trade and International Competitiveness at American Clean Power Association (ACP).
"Washington Insiders" is set for Tuesday, June 20, 2023 at 8:15 a.m. EDT. For more information, please see AAEI's conference site.