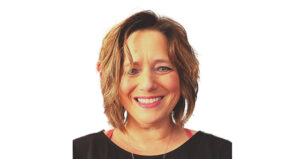 AAEI spotlights members who lead the Association on key issues, initiatives, and projects. In this week's Weekly Comprehensive, we proudly shine the spotlight on Lisa Brooks of The Boeing Company. 
For more than five years, Lisa has served as chair of AAEI's Aerospace & Defense Committee. The committee is now called the Automotive & Aerospace Committee to include automotive issues. Under Lisa's guidance, the committee made significant progress in streamlining import processes for companies in the aerospace and defense sector. The group's efforts led to getting U.S. Customs and Border Protection (CBP) to agree to changes involving 9801 filing for aircraft parts and repairs on the Foreign Shipper's Declaration. AAEI's Aerospace & Defense committee established a strong relationship with CBP's Automotive and Aerospace Center for Excellence and Expertise, holding meetings on a regular basis. 
The committee is currently working on streamlining the import process for companies that qualify for duty-free military imports. It is also expanding to include trade issues affecting the automotive industry.  
At Boeing, Lisa is a Senior Trade Control Specialist and Licensed Customs Broker. She has been at Boeing for more than 20 years, working to support U.S. and non-U.S. trade concerns. 
We thank Lisa for her leadership and hard work on AAEI's Automotive & Aerospace Committee. Lisa will be succeeded by new co-chairs in January, Carolyn Burkhead, also of Boeing, and Sean Flanigan of Toyota, but will continue providing her expertise as a regular committee member. 
The next Automotive & Aerospace Committee meeting is scheduled for November 28, 2023 at 1:00 PM EST.