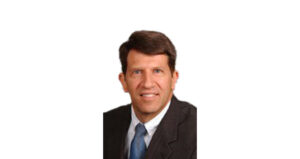 AAEI's 102nd Annual Conference and Expo returns to Washington, DC, June 19-21, 2023, the first in the nation's capital in four years. As the event approaches, AAEI is featuring many of this year's conference speakers. The spotlight this week is on Deputy Assistant Secretary for Export Administration Matthew Borman the the Bureau of Industry and Security (BIS).
DAS Borman is well-known to AAEI members, and a sought-after conference speaker.  Matt is responsible for implementing BIS's controls on the export of dual-use and military items to protect U.S. national security and advance foreign policy objectives. He also oversees BIS's implementation of the Chemical Weapons Convention and the Additional Protocol to the US-IAEA Agreement. Matt also is responsible for BIS's industrial base related programs' including investigations under Section 232 of the Trade Expansion Act and reports conducted under the authority of the Defense Production Act. 
At AAEI's annual conference, Matt will join moderator Doug Jacobson on the panel, "Government Update on International Sanctions," during which he will update attendees on international sanctions.  The U.S. and Western countries have imposed numerous sanctions on Russia and its affiliates for more than a year, actions which have created uncertainties for businesses on how to comply.
DAS Borman's panel is scheduled for Tuesday, June 20, 2023.