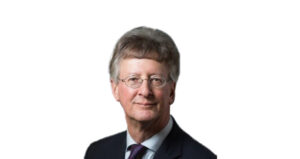 AAEI's 102nd Annual Conference and Expo returns to Washington, DC, June 19-21, 2023, the first in the nation's capital in four years. As the event approaches, AAEI is featuring many of this year's conference speakers. The spotlight this week is on Doug Jacobson of Jacobson Burton Kelley PLLC.
Doug will moderate a general session panel on one of AAEI's top issues, international sanctions. Western countries, including the United States, have imposed numerous sanctions on Russia and its affiliates, which have created uncertainties for businesses on how to comply. Doug's panel, entitled, "Government Update on International Sanctions," will provide attendees with the latest news and drivers of international sanctions. One of his panelists will be Matt Borman of the Bureau of Industry and Security (BIS).
At Jacobson Burton Kelley PLLC, Doug is a founding partner. He has more than 25 years of experience representing U.S. and non-U.S. companies on a wide range of international trade-related issues. On export matters, Doug counsels clients on compliance with U.S. and multilateral regimes governing the export of dual-use items, software, technology, defense articles and humanitarian products. He also serves as principal outside international trade counsel to a number of U.S. and non-U.S.-based multinational companies that import, export and produce a wide range of products, including oil and gas equipment, medical devices, electronic products, industrial, defense and aerospace products.
Doug's panel is scheduled for Tuesday, June 20, 2023. For more information on AAEI's annual conference, please click here.