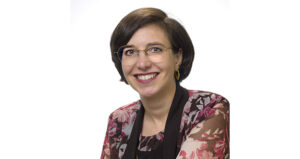 AAEI highlights members who are helping lead the Association on key issues, initiatives and projects. This week, the spotlight is Tina Kimble of Novelis, Inc.
Tina is a member of AAEI's Nominating Committee, which is currently conducting AAEI's annual governance election. Tina and her fellow committee members help sustain AAEI's strong leadership through the Association's slate development and ballot process. The Nominating Committee also assesses member qualifications for leading AAEI's substantive committees as co-chairs. AAEI members also know Tina as a former co-chair herself, when she led AAEI's trade policy Committee.
At Novelis, Tina is Director, Government Affairs, Global Strategy, helping the company navigate international trade rules surrounding aluminum imports. Novelis is the world's largest recycler of aluminum and a leading producer of flat rolled aluminum products.
Tina's background in trade also includes serving as the Clerk of the Court for the Court of International Trade, an attorney-advisor at the International Trade Commission and as an Honors Graduate Attorney at the  Department of Justice.