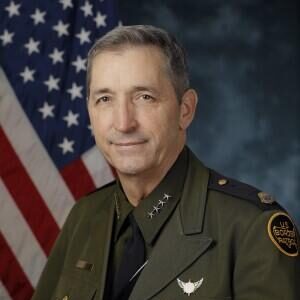 Benjamine "Carry" Huffman
Acting Deputy Commissioner
U.S. Customs and Border Protection
Benjamine "Carry" Huffman is the Acting Deputy Commissioner for U.S. Customs and Border Protection (CBP). As the agency's senior career official, he oversees the daily operations of CBP's expansive mission, including matters relating to trade, travel, and national security.
Acting Deputy Commissioner Huffman most recently served in the role of the Acting Chief Operating Officer for U.S. Customs and Border Protection (CBP) from January to November 2022. In this role, Chief Huffman ensured that the frontline was equipped with the personnel, tools, and information needed, improved the agency's collective capacity to adapt and respond to an ever-changing environment.
Prior to his role as Acting Chief Operating Officer, Chief Huffman previously served as the acting Deputy Commissioner. Mr. Huffman held the role of Acting Deputy Commissioner for U.S. Customs and Border Protection (CBP) from July 2021 to January 2022. In addition, before his roles in the Office of the Commissioner, Mr. Huffman served as the Executive Assistant Commissioner of Enterprise Services since October 2019. In this role, he led 4,500 employees that provide critical support to include financial management, facilities and assets, information and technology, human resources, training and development, and accountability to CBP's more than 60,000 employee workforce and their operations.
Mr. Huffman has spent more than three decades serving in many roles across the U.S. Border Patrol. In 2014, Mr. Huffman joined the Senior Executive Service and was named Deputy Chief of the El Paso Sector which encompassed more than 125,000 square miles in New Mexico and Texas. Prior to leading Enterprise Services, Mr. Huffman was the Chief of the Strategic Planning and Analysis Directorate at U.S. Border Patrol Headquarters where he led U.S. Border Patrol's strategic planning efforts to implement several Presidential priorities.
Throughout his career Mr. Huffman has had numerous temporary duty assignments, including Acting Director of the Special Operations Group, where he led CBP's global response team that consists of the Border Patrol Tactical Unit (BORTAC) and Border Patrol Search, Trauma and Rescue Unit (BORSTAR). He became a member of BORTAC in 1987 and served in various missions around the world, including Operation Green Blanket, operations in South Africa, and Operation Snowcap in Bolivia.
Chief Huffman is a native of West Texas and entered on duty with the U.S. Border Patrol on February 3, 1985, as a member of Border Patrol Academy Class 173.
Mr. Huffman holds a Master's Degree in Homeland Security from Sul Ross State University in Alpine, Texas, a Bachelor's Degree in General Studies, and an Associate's Degree in Criminal Justice from South Plains Junior College in Levelland, Texas. He has also completed the Capstone General and Flag Officer course at the National Defense University and the Senior Managers in Government program at the Harvard Kennedy School.
Under Secretary of Commerce for Industry and Security
Bureau of Industry and Security
Alan F. Estevez serves as the Under Secretary of Commerce for Industry and Security.  As Under Secretary, Mr. Estevez leads the Bureau of Industry and Security, which advances U.S. national security, foreign policy, and economic objectives by ensuring an effective export control and treaty compliance system and promoting U.S. strategic technology leadership.
Mr. Estevez arrived at BIS following an accomplished 36-year career at the Department of Defense, including in two Senate-confirmed leadership positions.  His last position at the Department of Defense was Principal Deputy Under Secretary of Defense (Acquisition, Technology & Logistics), where he was responsible for developing, implementing, and managing acquisition, contracting, installation, and logistics programs and policies that increased combat effectiveness, as well as the department's efficiency and buying power.
Prior to his last government appointment, Mr. Estevez held several key positions within the Office of the Secretary of Defense, including as the Assistant Secretary of Defense for Logistics and Materiel Readiness.  In this position, he was responsible for providing world-class military logistics support to the men and women of the United States Armed Forces. He was the first career Federal official to hold this position.  Mr. Estevez also served as the Principal Deputy Assistant Secretary of Defense for Logistics and Material Readiness.  Mr. Estevez has been honored numerous times, including three Department of Defense Distinguished Public Service Medals, the Distinguished Civilian Service Medal, two Presidential Rank Awards, and the Service to America Medal (SAMMIE) for National Security.
Most recently, Mr. Estevez served as a national security strategy and logistics executive with Deloitte Consulting, where he worked with clients to innovate and transform their acquisition, contracting, logistics, and supply chain operations.
Mr. Estevez holds a Bachelor of Arts in political science from Rutgers University and a Master of Science in national resource strategy from the Industrial College of the Armed Forces at the National Defense University.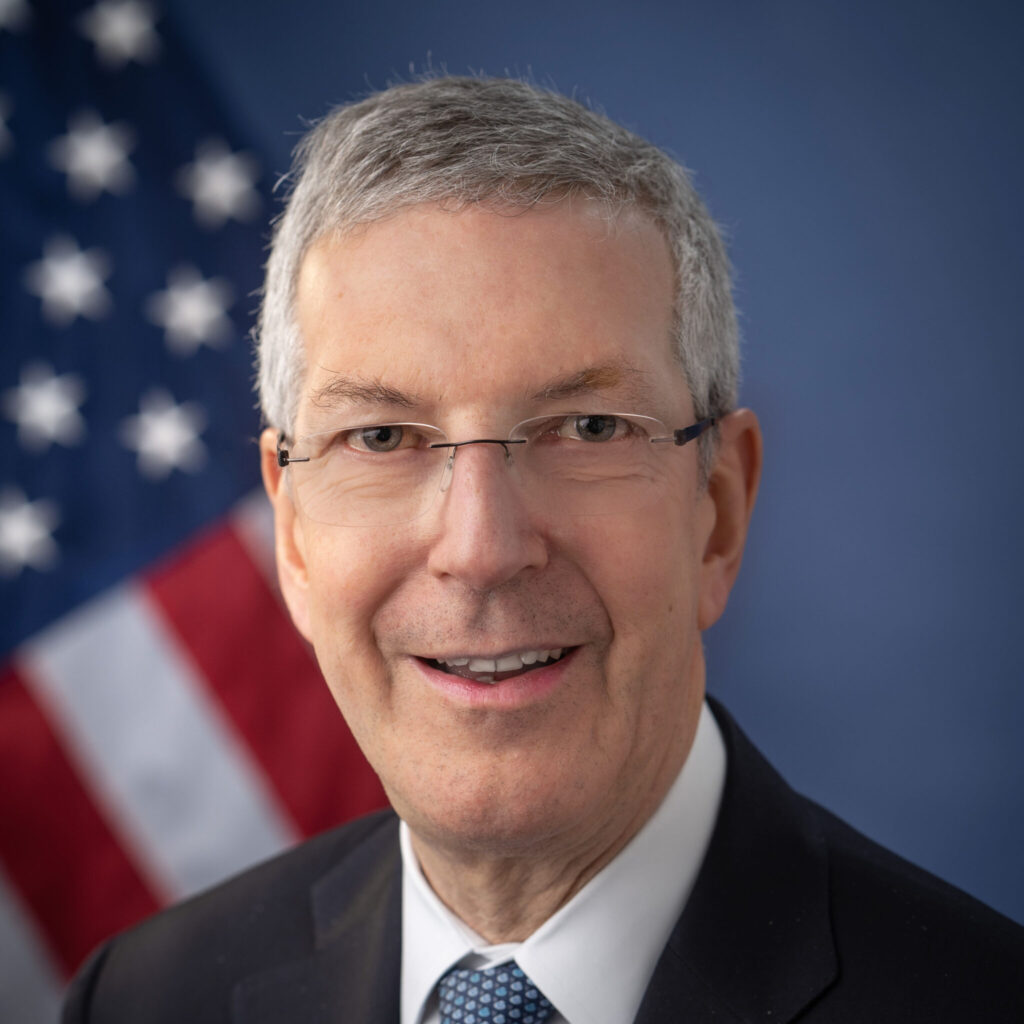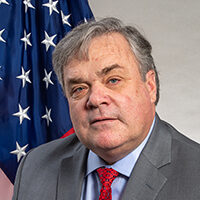 Commissioner
Federal Maritime Commisson
Commissioner Carl Bentzel was nominated by President Trump on June 12, 2019, to a term expiring on June 30, 2024. The United States Senate confirmed his nomination on November 21, 2019, and he was sworn into office on December 9, 2019.
Prior to his appointment at the Federal Maritime Commission, Commissioner Bentzel created and established a consulting services company where he represented clients on regulatory and legislative issues within the areas of transportation, energy and other areas of federal regulatory oversight. From 2004-2014, Commissioner Bentzel served as Vice President and head of the federal advocacy division of a full-scale public relations firm, the DCI Group.
Prior to working in the private sector, Mr. Bentzel served the public sector for ten years as a Senate professional committee staffer including, most recently, as Senior Democratic Counsel of the Senate Committee on Commerce, Science & Transportation. He moved to his role in the Senate after spending four years on the House Committee on Merchant Marine and Fisheries Committee where he served as Counsel for Maritime Policy.
Commissioner Bentzel's primary areas of responsibility on the Senate Committee on Commerce, Science & Transportation were issues on maritime transportation; rail, surface and pipeline transportation; energy transportation and hazardous materials; and homeland security in these areas.  While working in the Senate, Commissioner Bentzel served as one of the principals in crafting the Maritime Security Act of 1996, the Ocean Shipping Reform Act of 1998, and in 2002, after the attacks on 9/11, the requirements mandated for maritime security through the Maritime Transportation Security Act of 2002.  He also dealt with matters impacting economic regulation of rail and surface industries before the Surface Transportation Board, and a variety of energy related regulatory issues.
For his efforts in developing and negotiating passage of Maritime Transportation Security Act of 2002, Commissioner Bentzel was awarded the Coast Guard's Medal for Meritorious Public Service and the Maritime Security Council's Man of the Year award.  Mr. Bentzel is also the author of the chapter on Port Security within McGraw-Hill's Handbook on Homeland Security.
Commissioner Bentzel earned his Bachelor of Arts from St. Lawrence University, his Juris Doctor from the University of Alabama, and his Master of Laws from the Admiralty Law Institute, Tulane University.
Principal
Hammersely Futures
One of the world's leading Futurists, Ben Hammersley is the founder and principal of Hammersley Futures, an international strategic forecasting consultancy whose main work is in guiding corporations and governmental agencies to think clearly about the future. The company specializes in how society reacts to technological innovation: including the future of crime and conflict, the changing nature of the workplace and the market, and the new cognitive tools needed to flourish in the coming decades.
Previously Ben was executive editor of WIRED, the writer and presenter of the BBC's "Cybercrimes with Ben Hammersley" (now on Netflix or Amazon Prime internationally), a war correspondent in Afghanistan, an advisor to the European Commission, a pilot and wilderness medic in the USA, the author of 5 books, and the inventor of the word "Podcast".
Hammersley is the author of the acclaimed book 64 Things You Need To Know Now For Then, a guide to the new concepts of the modern world. His most recent book, Now For Then: How To Face The Digital Future Without Fear, is on the latest ideas in technology, culture, business, and politics. It demystifies the Internet, decodes cyberspace and ushers us through the innovation revolution in which we are all living. Additionally, Hammersley is editor-at-large for WIRED magazine, a columnist for BA Business Life magazine and the Principal of Onwards, Friend, a program that develops science and launch platforms for high-altitude and low-earth orbit. In fact, he is building his own personal satellite.
When Ben Hammersley speaks to audiences, he dissects intricate concepts and developing technologies and adds fascinating stories and analogies to make these topics accessible. While some speakers and pundits use a "doom and gloom" method to scare people about our rapidly developing future, Hammersley employs humor and common sense to illustrate his views. His methods are especially helpful when illustrating that spheres of power and influence have dramatically changed in the last generation, and how most of us employ a way of thinking that doesn't line up with today's society—or the future. "Our jobs, our businesses, our institutions and governments, and civic infrastructure, the marketplace, the flow of ideas, wars and the supply chain, are all—to a degree I think most would find terrifying—far more complex and weird than we're generally aware. This is partly because of a reluctance to truly look, partly because orthodox understandings of the world are deeply culturally embedded, and partly because we lack the cognitive tools to actually do that thinking," Hammersley says.
A speaker and consultant that can mold to any industry's needs, Hammersley consults with organizations and corporations about trends, technology, and security, whether it's in travel, financial services, human resources or government. But he doesn't just talk to the big guys; he also consults with smaller associations and organizations. Through detailed research, he will sort through the issues troubling you, find your strengths, and devise a completely customized speech and action plan that will help your organization move forward. He'll share what holds your company back, what or who the disrupters are in your sector and exactly how you to navigate, succeed and thrive—in the future.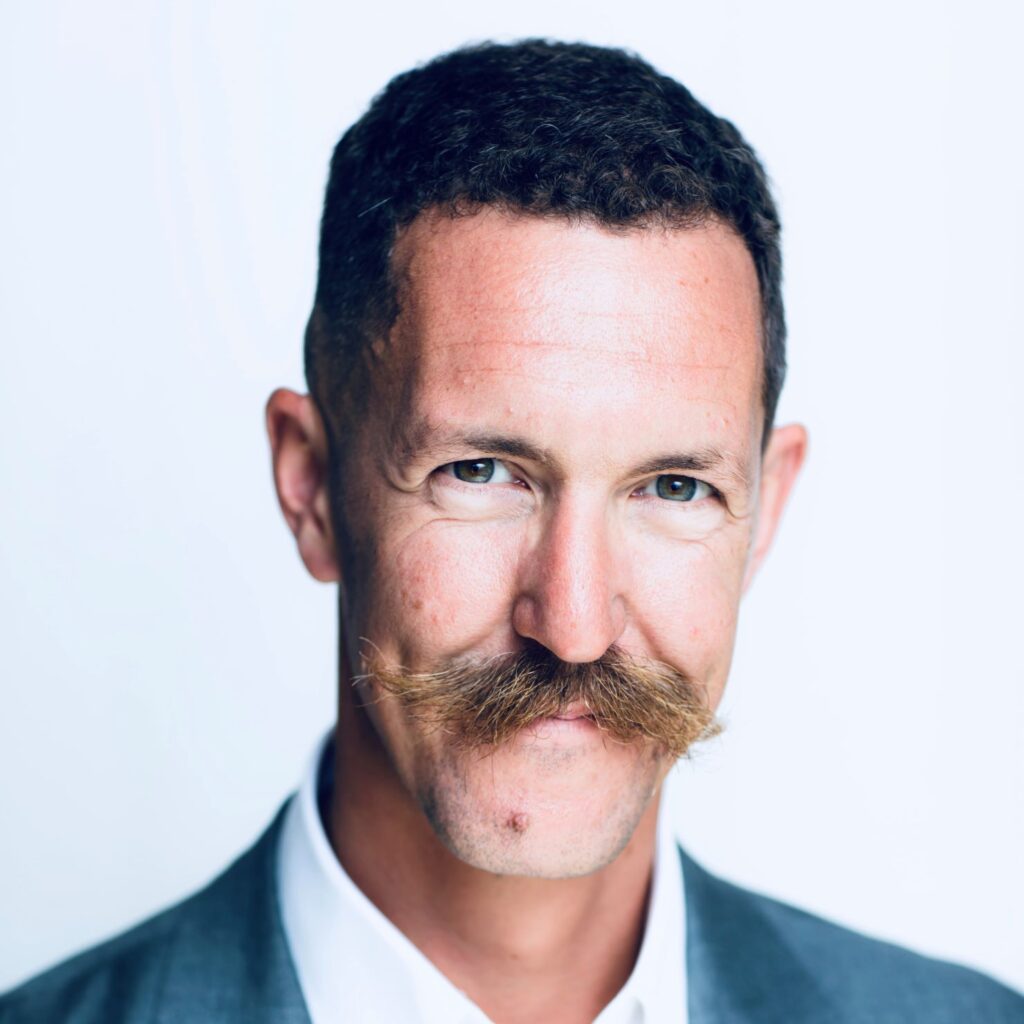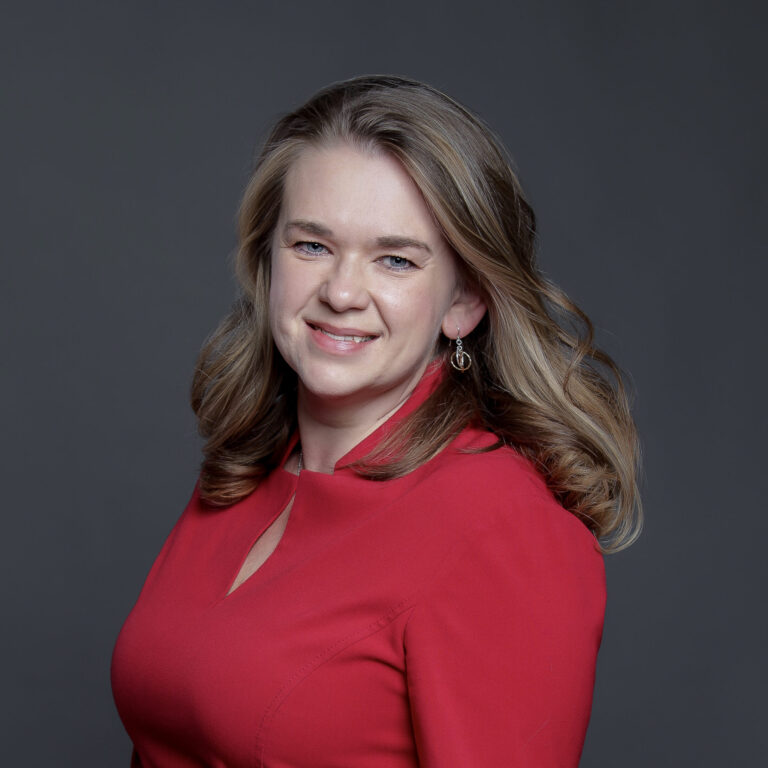 Chief Legal Counsel, U.S. Export Control and Head of the Export Control Innovation Team at SAP
Orisia
Gammell
is Chief Legal Counsel, U.S. Export Control
and Head of
the
Export Control Innovation Team
at SAP
. 
As the Head of the Export Control Innovation Team,
Orisia
manages a team of export compliance professionals
tasked with developing
and implementing new and innovati
ve
solutions
for managing SAP's global export control and sanctions compliance program
, including
implementation
of new legal requirements,
enhancement
of IT solutions
and integration of new acquisitions.
A
s Chief Legal Counsel
,
Orisia
also
serves as a legal advisor and subject matter expert on U.S. export control and sanctions laws applicable to SAP activities worldwide.
Prior to joining SAP,
Ms.
Gammell
was in private practice, focusing on a wide array of international trade matters.
She
worked with companies of all sizes in a variety of industries, advising on import,
export
and sanctions compliance, developing comprehensive, multi-faceted global compliance programs, and training business stakeholders worldwide.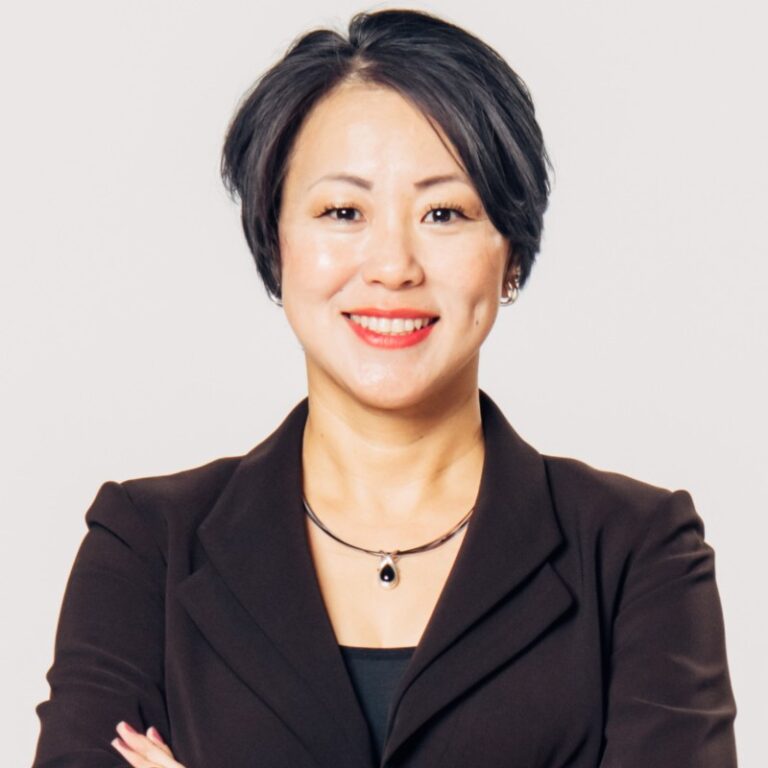 Director, Trade and Supply Chain Policy, Government and Industry Affairs at Toyota Motor North America, Inc.
Yuri Unno is a member of Toyota North America's Government Affairs team in Washington, DC. Unno is responsible for representing the interests of Toyota on matters of international trade and supply chain issues before the Executive Branch, Congress, and Embassies in Washington, as well as in key diplomatic venues, like Geneva, Brussels, Paris, and Tokyo. Unno had negotiated trade agreements on behalf of the company and served as Toyota's lead negotiator during the U.S. Mexico and Canada Agreement (USMCA) negotiations. Prior to joining Toyota in 1999, Unno worked as an Asia Analyst at the G7 Group, a political and economic research and advisory firm. Unno earned a B.A. in Economics and a B.A. in Political Science (Honors) from the Pennsylvania State University Erie, the Behrend College. She earned an M.A. in International Affairs from the Elliott School of International Affairs at The George Washington University.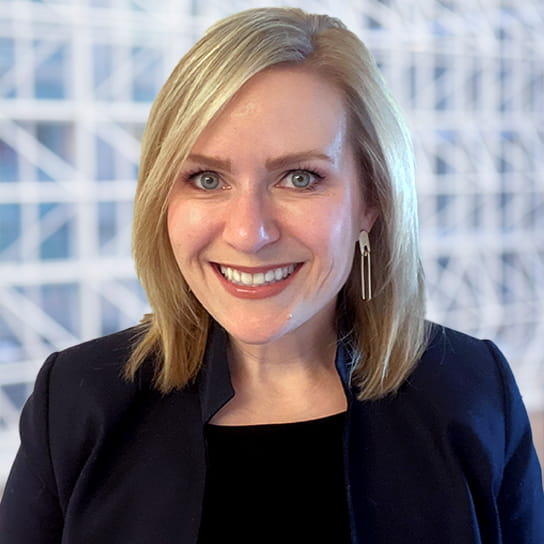 Kelly Ann Shaw, former Deputy Assistant to the President for International Economic Affairs and Deputy Director of the National Economic Council, brings to bear a deep knowledge of U.S. international trade, investment, and economic law and policy drawn from her extensive public service at the White House, the Office of the U.S. Trade Representative (USTR), and the Ways and Means Committee in the U.S. Congress.
In her White House role, serving on both the National Security Council and National Economic Council, Kelly Ann led the Office of International Economic Affairs and played an instrumental role in a wide range of legislation, negotiations, and agreements, including the U.S.-Mexico-Canada Agreement (USMCA) and the China Phase One agreement. As a senior adviser to the president on matters of international economic policy, including trade, investment, development, global economics, energy, and the environment, she was directly involved in almost every major economic decision made at the Trump White House.
Kelly Ann also has served as lead U.S. negotiator at the G7, G20, and APEC and led the U.S.-UK Economic Working Group. As Republican Trade Counsel for the Committee on Ways and Means, Kelly Ann played an important role in formulating U.S. international trade and investment law, policy, and strategy. In her role as Assistant General Counsel for USTR based in Geneva, Switzerland, and Washington, D.C., she represented the United States in more than 40 World Trade Organization (WTO) disputes and in negotiations. She also served as a lead lawyer, negotiator, and adviser in other important international negotiations, including the Trans-Pacific Partnership.
Prior to her distinguished government service, Kelly Ann was in private practice in Washington, D.C.
Principal, Trade & Customs​ at KPMG LLP
Jessica held various senior level global trade compliance and supply chain roles in private industry for a Fortune 500 retailer. She worked as an international trade consultant for a customs and trade law firm, and was an attorney with the International Trade Administration in Washington, D.C.
Jessica's diverse customs, supply chain and human rights background gives her valuable insight into the strategic and operational complexities U.S. importers face, and the opportunities available to them. She possesses extensive experience with import compliance, trade remedies, duty recoveries, and U.S. Customs and Border Protection operations.
Jessica leads KPMG's Anti-Forced Labor Service Line, providing pragmatic support to clients as they respond to their responsible supply chain commitments, including requirements associated with the Uyghur Forced Labor Prevention Act ("UFLPA"). In this capacity, Jessica is also providing guidance to industry groups and C-Suite/Boards regarding implementation and compliance with the UFLPA.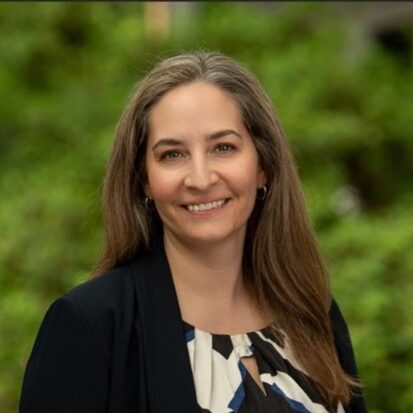 Vice President, Chief Ethics & Compliance/Privacy Officer at W.W. Grainger, Inc.
Amy Albano, Vice President and Chief Ethics & Compliance/Privacy Officer for W.W. Grainger, Inc., is a senior leader experienced in compliance culture and strategy, data privacy, global trade compliance, international operations, systems implementation, and program management. She has a proven history of building global programs, developing strategic relationships, meeting business goals, and enabling business growth. 
Amy joined Grainger in March of 2001. In her 20+ years of business and leadership experience, Amy has led global privacy, compliance and international expansion initiatives for the organization. Amy has also participated in cross-functional leadership activities such as the review of Grainger's inclusion and diversity program and served in various roles on the Women's Business Resource Group.  Prior to Grainger, Amy spent four years at Moore Business Forms (now R.R. Donnelly) in operational leadership roles. 
In addition to her responsibilities at Grainger, Amy is on the Board of Trustees of the Kohl Children's Museum.  She's also guest lectured at the Lake Forest Graduate School of Management and SCORE, which offers free advice to small businesses. 
Amy is a Certified Information Privacy Professional (CIPP/US).  She received a Master of Business Administration with a focus in Management Information Systems from DePaul University and a Bachelor's in Business Logistics from The Pennsylvania State University.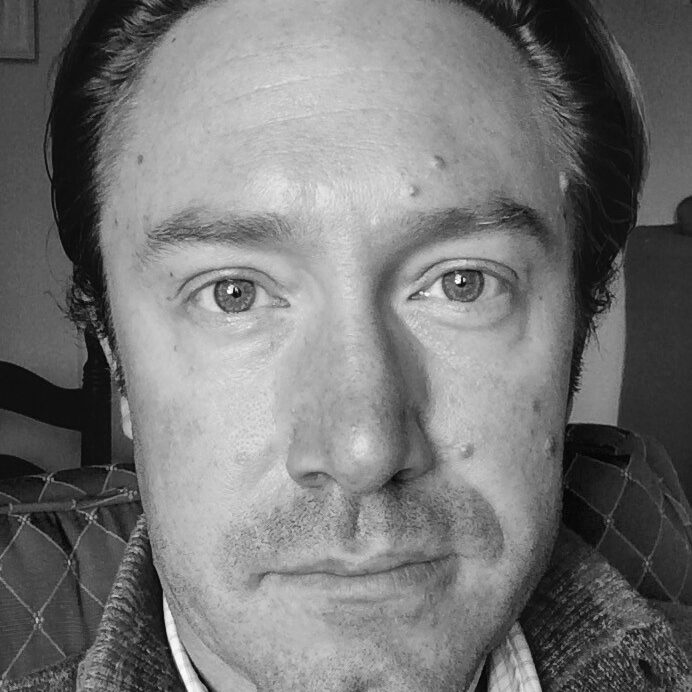 A cross-functional leader at heart, Mr. Varner has 20+ years of Fortune 500 experience in international trade and supply chain, compliance, operations and .com leadership.
He spent his formative career years with Tyco/Covidien/Medtronic in the Electronics and Healthcare verticals, supporting manufacturing and distribution organizations.  He partnered closely with legal and finance teams to conduct enterprise wide risk assessments and implement global import and export compliance programs.  He worked on acquisitions and divestitures, as well as strategic sourcing and tactical supplier management projects.
At Nike, Matt lead a direct team of 14 through organizational changes, government audits, and systems automation, achieving $150M+ in cost savings.  He partnered with regional and global leadership to develop and deploy multi-year strategic plans.  Matt spearheaded the start-up of Nike.com distribution operations in Southeast Asia, leading a cross-functional team, collaborating with P&L leaders to deliver $150M (FY17) in incremental annual revenues.  Matt drove site selection, vendor RFPs, pricing negotiations, and business process design all while keeping diverse stakeholders engaged in the success of the program.  He collaborated with business leaders on transition management, and facility ramp plans to realize a flawless, ahead of schedule go-live and significant scaling of the new business.
With TOMS Shoes, Matt took on Global Logistics and Product Compliance.  In 2018 Matt moved back into medical devices, with Fortive's acquisition of Advanced Sterilization Products (ASP), leading their Global Trade Compliance organization reporting to the ASP General Counsel.
Matt's combination of experience in non-profit, manufacturing, distribution and retail sectors, coupled with his functional leadership in operations, compliance, procurement and technology, uniquely positions him to deliver value.
Most recently Matt joined Aritzia as VP Trade and Customs and splits his time between the women's apparel company's HQ in Vancouver B.C. and home in Portland.  He is a Licensed Customs Broker and has lived and worked in over 25 countries.  He is comfortable conducting business in English and Spanish.  Matt is passionate about designing organizations, systems and business processes that deliver sustained outcomes.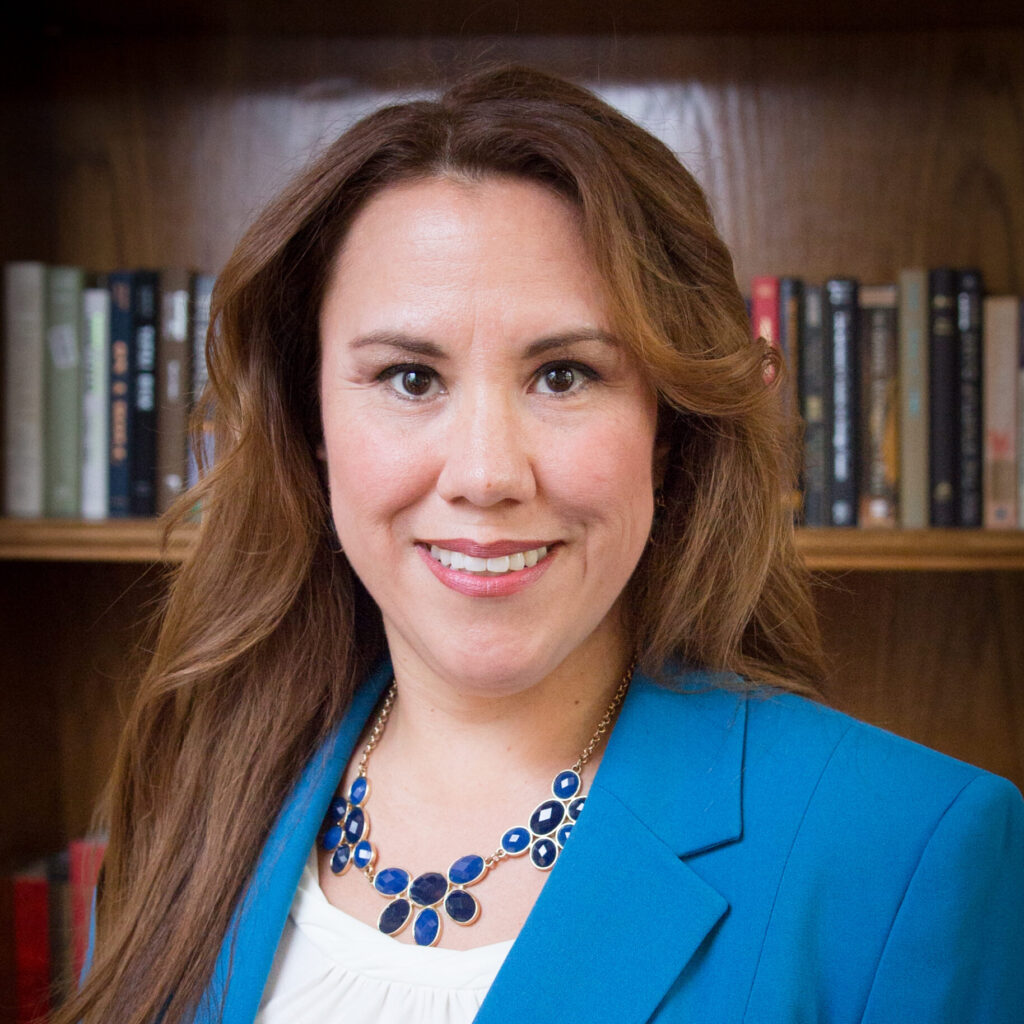 Founder & Sr. Trade Auditor at Deleon Trade LLC
Cindy DeLeon, Senior Trade Auditor. Cindy is founder of Deleon Trade LLC and Senior Trade Auditor. Cindy utilizes her audit experience to assist clients in strengthening internal control program to ensure U.S. Customs compliance and passing of focused assessments and customs audits. She works with clients to identify risks in import operations and develop compliance manuals and procedures. Cindy has prepared prior disclosure documentation and statistical samples using the same
EZ-Quant software used by U.S. Customs, prepared transaction value reconciliations covering multiple types of value adjustments, prepared cost submissions and computed value reconciliations, and conducted comprehensive special trade program reviews in response to U.S. Customs inquiries. Her technical expertise of the U.S. Customs audit process has helped clients achieve favorable audit results.Before starting her consulting career in 2007, Cindy served as a Senior Auditor and Assistant Field Director of U.S. Customs and Border Protection's Regulatory Audit Division in Chicago for 12 years. While working at U.S. Customs she conducted and supervised multiple focused assessment
audits, quick response audits, fraud investigations, free trade agreement reviews, drawback audits, NAFTA audits, and prior disclosure reviews of Fortune 500 and midsize companies. In addition, she designed and led the mentoring and recruiting programs for the Chicago field office and conducted advanced training sessions on technical audit issues and special trade program audits. In addition, she has successfully completed multiple advanced Customs training courses including: Advanced Focused Assessments, Advanced Value, Quick Response Audits, Evaluating Internal Controls (a COSO/SOX based approach), Management Leadership, Advanced Fraud, and Advanced Statistical Sampling.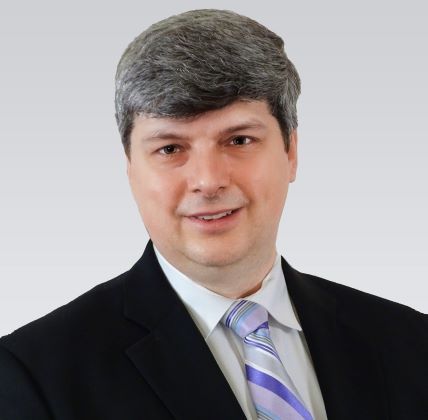 Phillip Poland has two decades of experience in international trade and business law.
Prior to joining LimNexus, Mr. Poland worked at DHL Express and DHL Global Forwarding where he oversaw export control compliance, import compliance, dangerous goods compliance, and regulatory affairs for North America and the Caribbean.
Mr. Poland was a member of the DPDHL Global Trade Law Practice Group which provided guidance to all Deutsche Post DHL business units globally on trade law issues. He oversaw internal auditing and investigated non-compliance matters, submitted disclosures, and mitigated penalties issued by U.S. and foreign government agencies. He also advised senior management on changes to relevant regulations and their impact to the business.
Earlier in his career Mr. Poland handled international contracts and trade law for two major U.S. defense contractors.
Mr. Poland is admitted to practice law in Missouri and is pending admission to the DC Bar. He practices under the direct supervision of a DC Bar member.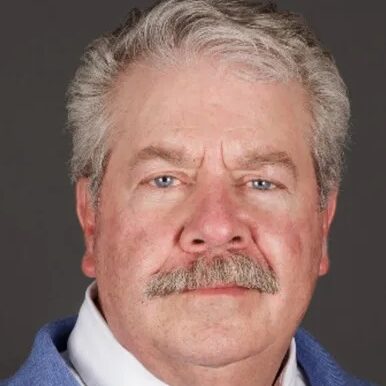 CEO and Managing Director at Blue Tiger International
Tom was former CEO of American River International in New York and Apex Global Logistics Supply Chain Operation in Los Angeles.   Tom has over 30 years' experience in assisting companies all over the world manage their import and export operations. 
He is a member of the NY District Export Council, sits on the board of numerous corporations and is considered a leader in the business verticals he works in.
He has now authored over 19 books on Global Trade and is in the middle of an eight book series, titled "The Global Warrior; Advancing on the Necessary Skill Sets to Compete Effectively in Global Trade".
Tom is also the Director of the National Institute of world trade (niwt.org) a 30-year-old educational and training organization.
Chief Legal Officer at Charter Brokerage
Michael Cerny, an attorney, has more than 30 years of experience in customs and international trade, with extensive work in duty-drawback law and practice. He earned his Bachelor of Arts from the University at Albany, where he played varsity lacrosse for the Albany Great Danes. He earned his Juris Doctor from Albany Law School.
Mr. Cerny practices in the U.S. Court of International Trade and is a member of the Customs and International Trade Bar Association, the American Bar Association section of International Law and Practice, the New York State Bar Association, and the Association of the Bar of the City of New York. He is a member of the U.S. Customs and Border Protection (CBP) Trade Support Network and was selected by CBP to serve as a TSN Trade Ambassador as well as a Trade Leadership Council member; further, he is the TSN Drawback Committee chair. In addition to his TSN roles, Mr. Cerny serves on the board of governors for the American Association of Exporters and Importers and is chair of the Drawback Committee for the National Customs Brokers and Forwarders Association of America and co-chair of AAEI's Drawback and Duty Deferral Committee. He writes and speaks frequently on customs and trade issues, including duty drawback.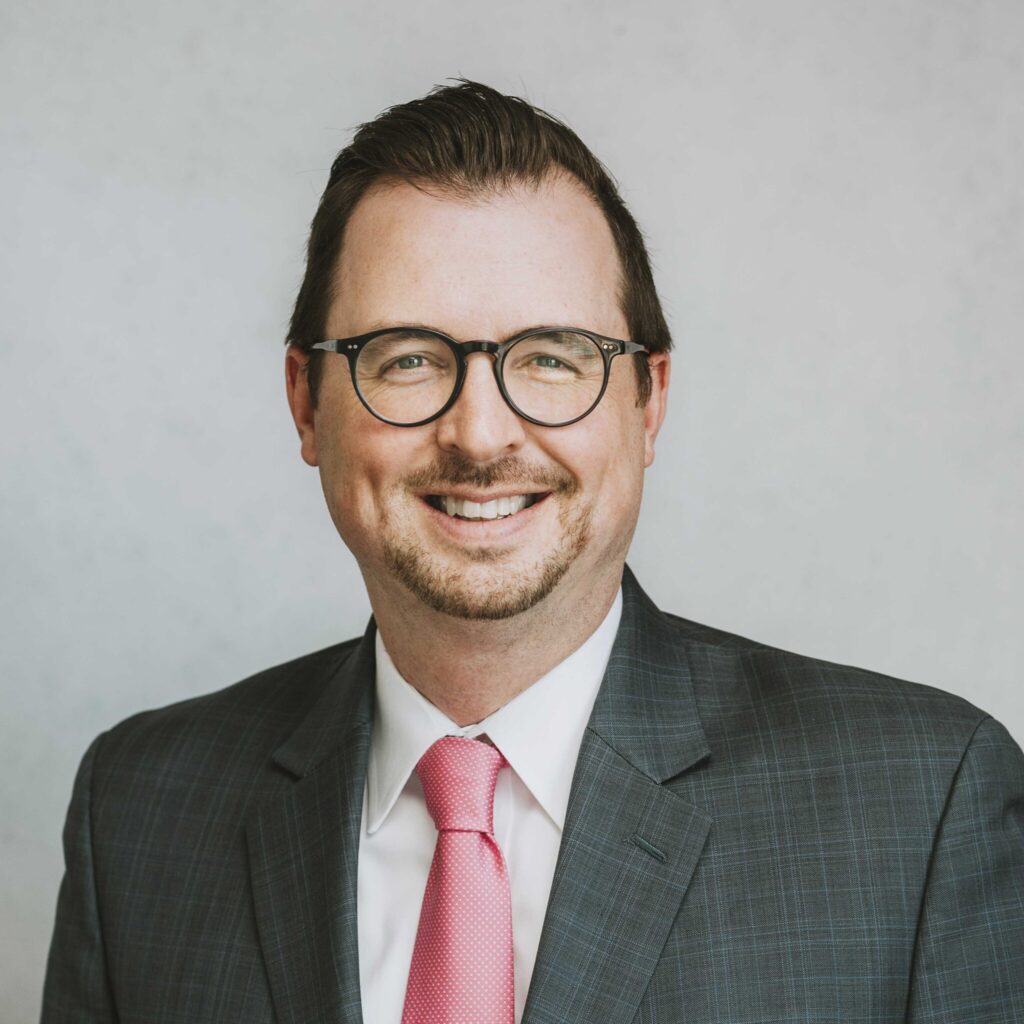 Executive Vice President at Comstock & Theakston, Inc.
Mr. Corn was selected to take an active role for the trade in the Trade Support Network's Drawback Working Group, leading efforts to write new regulations for drawback through the Trade Facilitation and Trade Enforcement Act of 2015 and to support the development and transition of drawback to the Automated Commercial Environment. David currently serves as the co-chair for AAEI's Drawback and Duty Deferral Committee, as the vice chair for the NCBFAA's Drawback Subcommittee, and he represents the New York/New Jersey region as a member of the board to the NCBFAA. In January 2022, Mr. Corn was appointed to the 16th term of the Commercial Customs Operations Advisory Committee (COAC).
David actively discusses drawback with congressional representatives from NJ and NY, and the U.S. Trade Representative's office. Mr. Corn is a frequent speaker on duty drawback in venues across the country each year.
David has a Bachelor of Science degree from The Ohio State University in Consumer Affairs and is both a Licensed Customs Broker and Certified Customs Specialist.
Branch Chief, Drawback & Revenue at U.S. Customs and Border Protection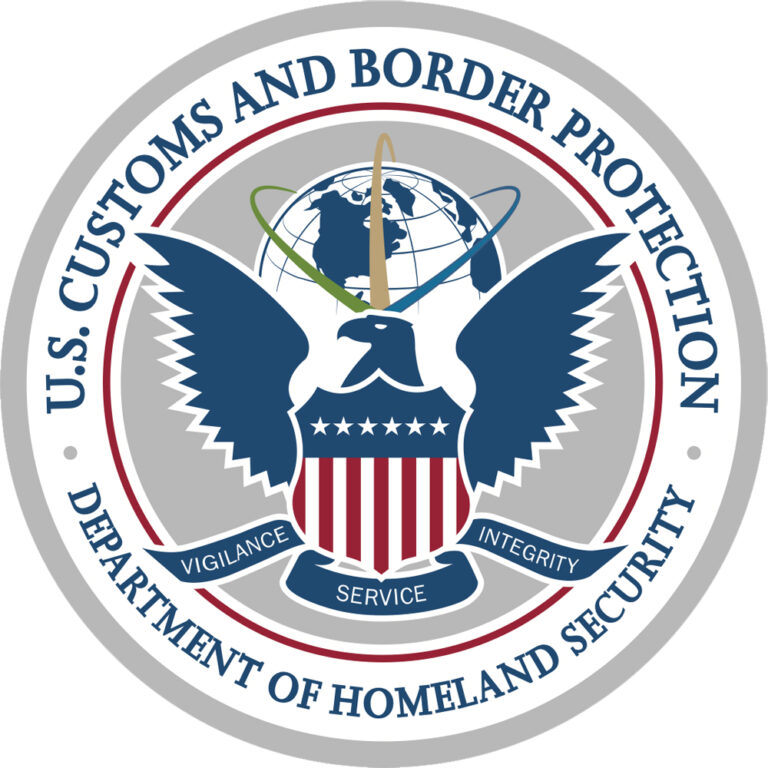 Assistant Center Director, Petroleum, Natural Gas, and Minerals Center at U.S. Customs and Border Protection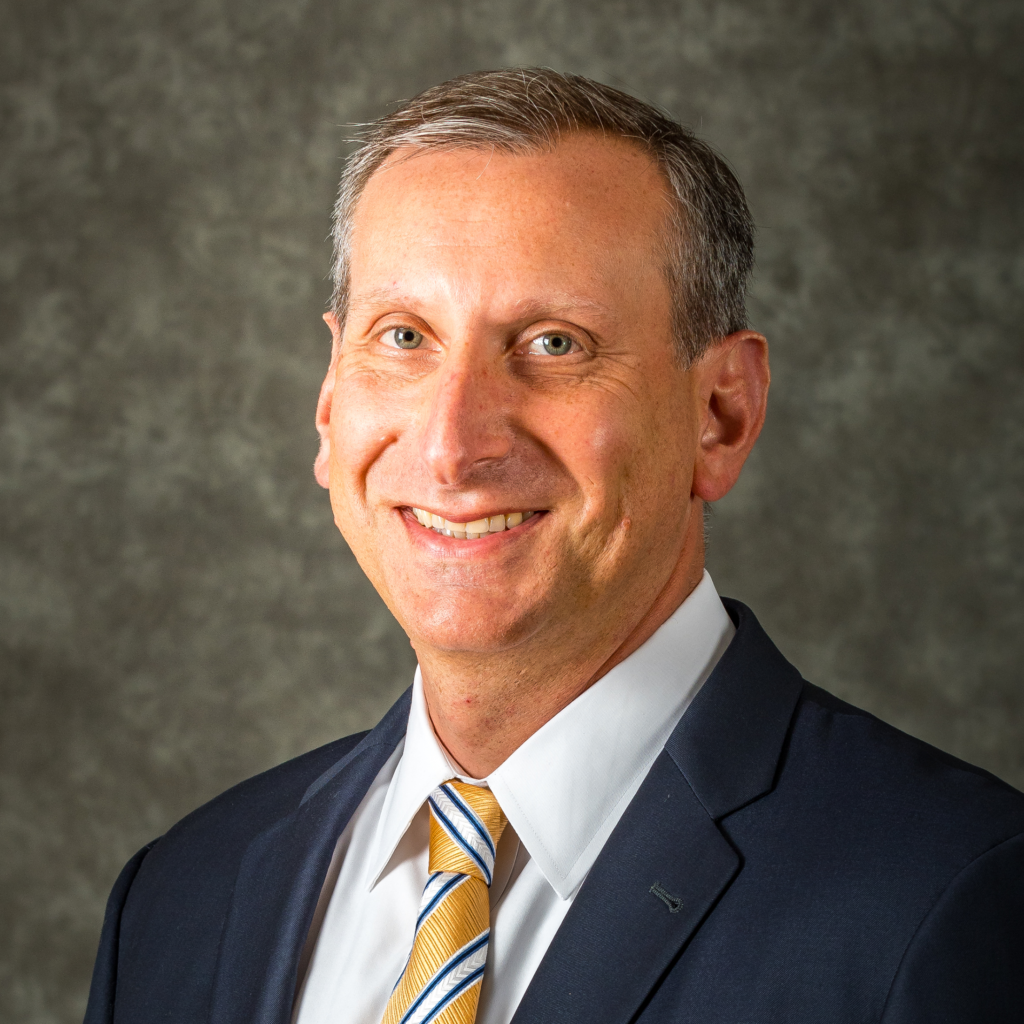 Partner at Cassidy Levy Kent LLP
Myles Getlan's practice focuses on international trade and investment disputes and import/export compliance and enforcement matters. Mr. Getlan has significant experience litigating antidumping, countervailing duty, and safeguard disputes before US and foreign administrative agencies, US courts, and dispute settlement panels convened under the World Trade Organization (WTO) and other trade agreements. In both trade regulation and litigation, Mr. Getlan has represented multinational corporations and trade associations in a variety of industries, including agriculture, consumer products, metals, energy, chemicals, pharmaceuticals, electronics, and wood products.
Mr. Getlan also advises clients in customs, export controls and economic sanctions matters. Mr. Getlan assists clients with the development and implementation of compliance programs, import and export audits, disclosures, and government investigations.
Mr. Getlan has been named to the U.S. roster of panelists for U.S.-Mexico-Canada (USMCA) disputes and serves as an adjunct professor at the University of Pittsburgh School of Law teaching International Trade Law & Regulation.
Before entering private practice, Mr. Getlan was an attorney in the Office of the Chief Counsel for Import Administration at the US Department of Commerce where he defended the agency's determinations in unfair trade investigations before U.S. courts and WTO and NAFTA dispute panels, and directed the implementation of WTO decisions in the United States. Mr. Getlan also has experience working at the Office of the US Trade Representative and the Trade Subcommittee of the Ways and Means Committee, US House of Representatives.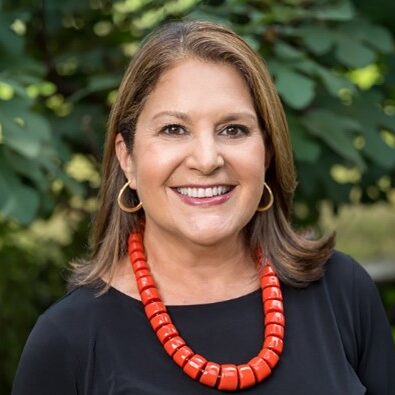 Principal at The Suarez Firm
Evelyn Suarez advises companies engaged in international trade on customs, anti-corruption and trade policy matters. She has represented clients in all aspects of the supply chain including importers, customs brokers and transportation companies. She represents clients before all trade agencies, in litigation before the U.S. Court of International Trade, U.S. Court of Appeals for the Federal Circuit, and the U.S. Supreme Court and on legislative matters. She has led representation in high profile investigations, including the U.N. Volcker Committee and various U.S. Congressional investigations.   
Ms. Suarez spent her early professional career at the U.S. International Trade Commission where she worked on antidumping and countervailing duty as well as Section 337 investigations and U.S. Customs, where she worked in both legal offices.
Ms. Suarez is a frequent speaker on customs and international trade topics, including supply chain issues, tariff and trade policy and U.S. Mexico Canada Agreement (USMCA). She is a past President of the Association of Women in International Trade (WIIT) and serves on the Advisory Councils to George Washington University Center for International Business Education & Research and Georgetown University Law Center International Trade Update. She serves on the DC/ Virginia District Export Council.
She received her Bachelor of Arts degree from Douglass College, Rutgers University and her Juris Doctorate from Georgetown University Law Center. She is a member of the DC Bar. She is proud to have received the Martindale-Hubbell Judicial AV Preeminent rating and is consistently listed in The Best Lawyers in America for International Trade and as a "Super Lawyer" in International Trade law in Washington, D.C. Super Lawyers magazine.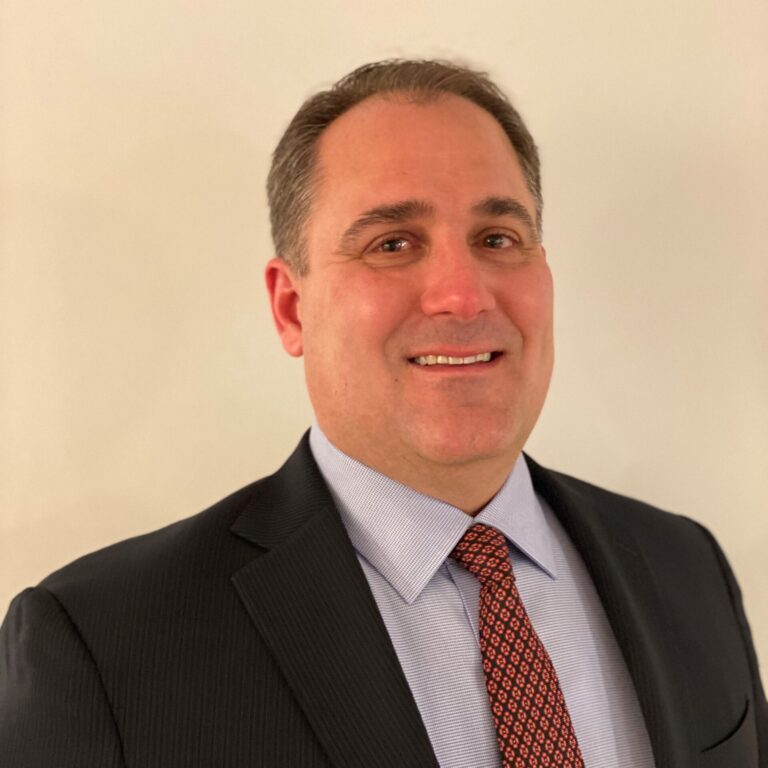 Director of U.S. Government Relations for the World Shipping Council
Joe was a U.S. Coast Guard commissioned officer for twenty-eight years, and most recently served as the Chief of Maritime, International and Environmental Law, as well as head of the Coast Guard's Legislative Affairs program. 
Joe was selected as a Federal Executive Fellow at the Brookings Institution where, in 2013, he completed one of the first research projects on maritime cyber security. He was also detailed to the Department of Justice for two years as an Admiralty Trial Attorney and served four years at sea as a deck watch officer. 
Joe has been admitted to the bar in Florida and the U.S. Supreme Court. He is also a member of the Maritime Law Association and currently serves as the Vice Chair of the Subcommittee for Autonomous vessels.
Joe holds a Bachelor of Science from the U.S. Coast Guard Academy (1993), a Juris Doctor from the University of Miami School of Law (2000), a Master of Laws in Environmental Law from the George Washington University School of Law (2012), and a Certificate of Public Leadership from Washington University's Olin Business School at Brookings (2013).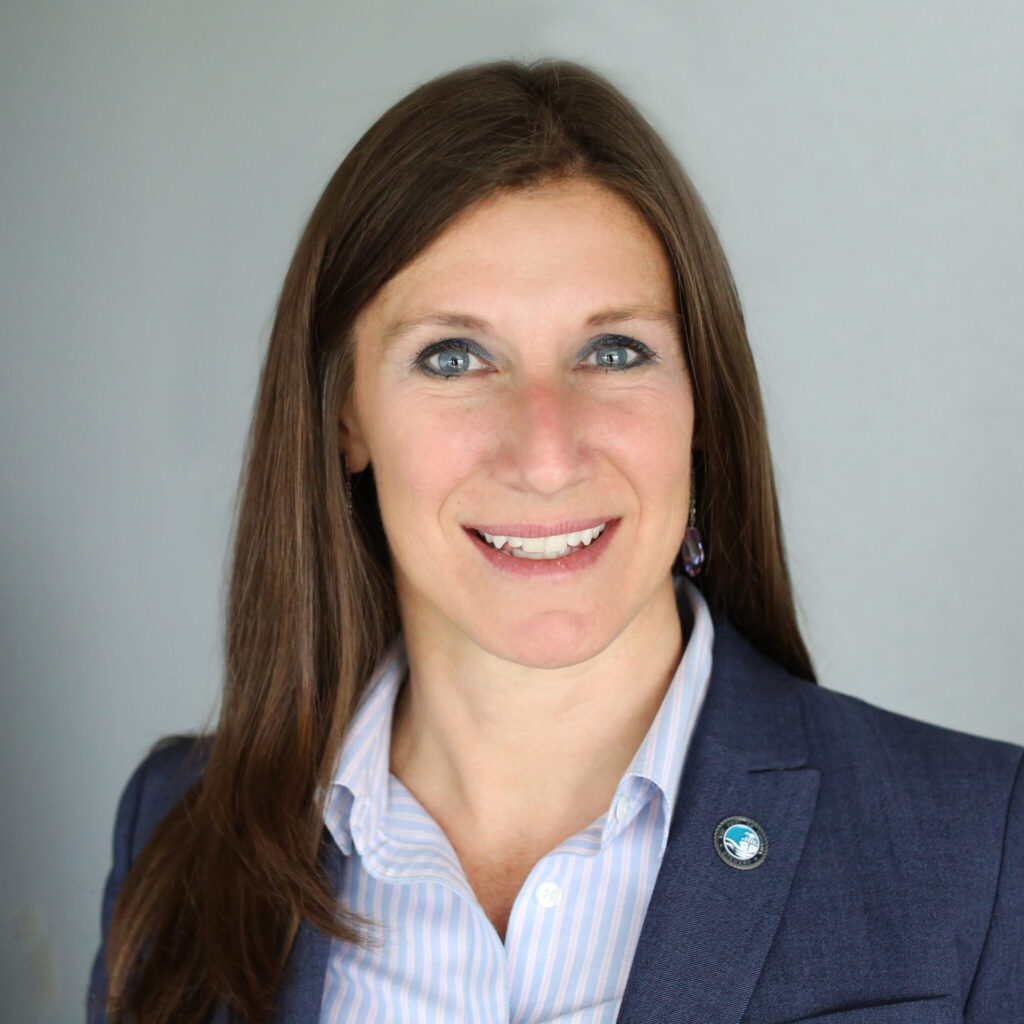 Chief Development & Public Affairs Officer for the Virginia Port Authority (VPA)
Cathie J. Vick is the chief development and public affairs officer (CDPAO) for the Virginia Port Authority (VPA) where she oversees The Port of Virginia's government relations, community outreach, development and transportation policy, sustainability, and maritime incident response.
Before accepting her role at the port, Cathie served as deputy director for energy policy in the Virginia Department of Mines, Minerals and Energy, where she helped to implement energy policy initiatives in the Commonwealth. She also worked as director of government relations for Virginia Natural Gas, where her responsibilities included advocacy to state, local, and federal officials, guiding the company's civic and charitable sponsorships and donations, and managing its conservation programs.
Cathie takes an active role in political and civic life in the Commonwealth. She serves on various Boards, such as The Alliance, Optima Health, TowneBank Virginia Beach, Virginia Clean Cities, and Greater Norfolk Corporation, among others. Cathie was named as one of the region's Top 40 under 40 in 2005, Top Women in Business in 2010, was awarded the Julian Hirst Alumni Leader Award by Lead Hampton Roads in 2014, received a VA Business Women in Leadership Award in 2022, and was named the WTS Woman of the Year in 2022.
Cathie has a law degree from Georgia State University College of Law, a master's degree in business administration from the College of William and Mary, and a bachelor's degree in political science and communications from James Madison University. She is a member of Beta Gamma Sigma. Cathie is also a 2005 Fellow of the Sorenson Institute of Political Leadership, a 2009 graduate of LEAD Hampton Roads, a 2015 graduate of LEAD Virginia, and a 2019 graduate of AAPA's PPM program.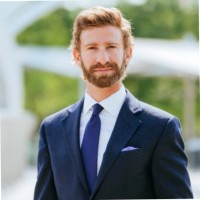 Vice President of Government Relations and General Counsel for the American Association of Port Authorities
Cary heads Government Relations and serves as General Counsel for the American Association of Port Authorities. He tells the story of seaports and their workers when the President and Congress make decisions on infrastructure, transportation, trade, and security.
Prior, Cary served in the Federal Government as a Presidential and Congressional appointee for international trade and security.
He has appeared in the New York Times, the BBC, Politico, and Bloomberg to discuss supply chains and economics. He has written and passed legislation on infrastructure for climate change and international trade. His work has been featured in The Drudge Report, CNN, Newsweek, Breitbart, and Zero Hedge.
Cary serves on the board of the Propeller Club of Washington, D.C. and was nominated CEO Update Lobbyist of the Year in 2021 for his work to address supply chain disruptions from the pandemic.
He received his J.D. and Masters from the University of Pennsylvania and his B.S. from Pitt, spending his early years in his beloved home state of Pennsylvania.
Cary also loves his family, golf, and his rescue pittbull, Maddie.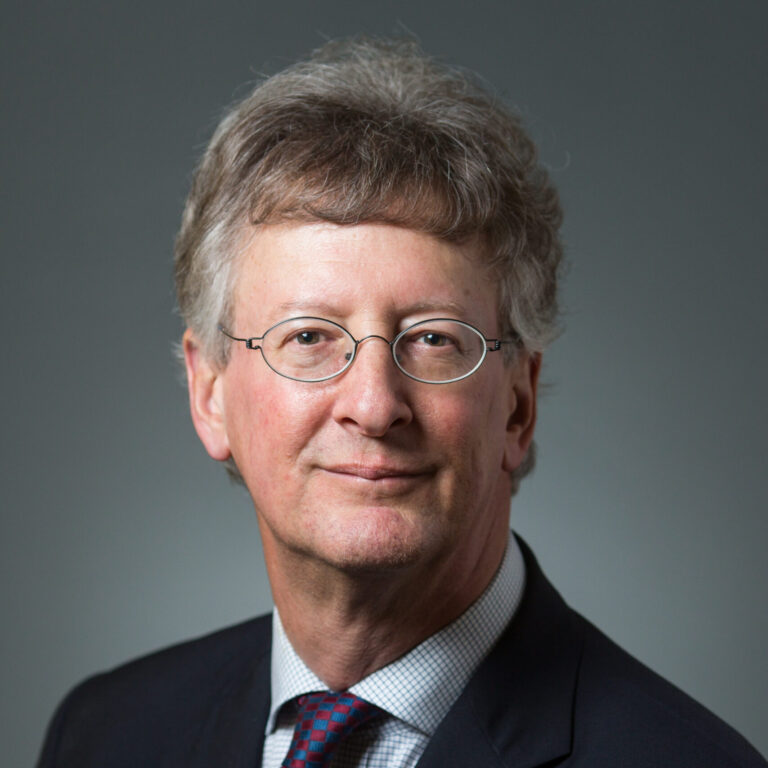 Managing Partner at Jacobson Burton Kelley PLLC
Doug Jacobson has more than 25 years of experience representing U.S. and non-U.S. companies on a wide range of international trade-related issues. He serves as principal outside international trade counsel to a number of U.S. and non-U.S.-based multinational companies that import, export and produce a wide range of products, including oil and gas equipment, medical devices, electronic products, industrial, defense and aerospace products.
Prior to establishing Jacobson Burton Kelley PLLC, Doug practiced international trade law with several well-known law firms in Washington, DC.
With respect to export matters, Doug counsels clients on compliance with U.S. and multilateral regimes governing the export of dual-use items, software, technology, defense articles and humanitarian products. He assists companies in understanding and navigating the complex rules set forth in the U.S. Export Administration Regulations (EAR), the International Traffic in Arms Regulations (ITAR) and the various sanctions regulations administered by the Treasury Department's Office of Foreign Assets Control (OFAC). Doug also represents companies in enforcement proceedings conducted by the Commerce Department's Bureau of Industry and Security (BIS),  BIS' Office of Antiboycott Compliance, the State Department's Directorate of Defense Trade Controls (DDTC) and OFAC.
Doug served as the BIS and OFAC approved independent auditor in one of the largest criminal and civil export controls/sanctions enforcement cases brought by those agencies.
Doug also advises companies on the legal and regulatory aspects of importing goods into the U.S. He assists U.S. importers in performing internal customs audits and implementing and maintaining effective internal customs compliance programs. He represents clients before U.S. Customs and Border Protection (CBP) in focused assessment audits, NAFTA verifications, penalty investigations and enforcement actions as well as the U.S. Department of Commerce and International Trade Commission in trade remedy cases. Doug also advises companies regarding the U.S. regulations governing the classification, valuation and marking of imported products.
Doug also has extensive experience in advising and training companies on compliance with the U.S. Foreign Corrupt Practices Act. He also served as an expert witness on Incoterms in a high-profile patent litigation matter in U.S. Federal Court.
In addition, Doug has served as an expert witness on US sanctions laws and Incoterms® and sanctions matters in U.S. courts and international arbitrations.
Doug is the author of a number of articles on international trade compliance topics and is the editor and publisher of International Trade Law News, a Web-based compilation of news and information on export controls, sanctions and other international trade issues.
Doug is active in a number of international trade organizations and serves as general counsel to the National Council on International Trade Development and served as co-chair of the export committee of the American Association of Exporters and Importers.
Doug is active in a number of international trade organizations. He is currently general counsel to the National Council on International Trade Development (NCITD). He is a member of the American Association of Exporters and Importers' Board of Governors (AAEI) and served as co-chair of AAEU's export committee.
He is a frequent speaker on international trade matters. Doug serves on the faculty of Lawline, a leading provider of continuing education courses to attorneys, the Export Compliance Training Institute and the AWA Foreign Trade Academy in Germany. 
Doug is a Senior Advisor of the Trusted Trade Alliance, a global network of leading trade practitioners.
He is ranked by Chambers and Partners as a leading export controls and sanctions attorney in the United States.
Doug received a B.A. in Government from the University of Texas at Austin (1983), a Doctor of Dental Medicine degree from Washington University in St. Louis (1987), and a Juris Doctorate from the American University's Washington College of Law (1990), where he was an editor of the American University Law Review.
He is a member of the District of Columbia and Maryland Bars and is admitted to practice before the U.S. Court of International Trade and the U.S. Court of Appeals for the Federal Circuit.

Deputy Assistant Secretary of Commerce for Export Administration
Mr. Borman serves as the Deputy Assistant Secretary of Commerce for Export Administration. In this position' Mr. Borman is responsible for implementing the Bureau of Industry and Security's (BIS) controls on the export of dual-use and military items to protect U.S. national security and advance foreign policy objectives. Mr. Borman also oversees BIS's implementation of the Chemical Weapons Convention and the Additional Protocol to the US-IAEA Agreement. In addition, he is responsible for BIS's industrial base related programs' including investigations under Section 232 of the Trade Expansion Act and reports conducted under the authority of the Defense Production Act.
In 2017, Mr. Borman received the Presidential Rank Award for Meritorious service.  Recipients of this prestigious award are strong leaders, professionals, and scientists who achieve results and consistently demonstrate strength, integrity, industry, and a relentless commitment to excellence in public service.
Prior to his appointment as Deputy Assistant Secretary' Mr. Borman served as Acting Chief of the Enforcement and Litigation Division of the Office of Chief Counsel for Export Administration.
Mr. Borman entered the Commerce Department in 1992 as an attorney in the Office of Chief Counsel for Export Administration. As an attorney in that office' Mr. Borman was responsible for a variety of matters' including attempts to revise the Export Administration Act' Congressional' General Accounting Office and Office of Inspector General investigations and studies' Freedom of Information Act requests' and export control cooperation with other countries.
Mr. Borman received his B.A. in History from Northwestern University' his M.A. from Northeastern University' and his J.D. from New York University School of Law.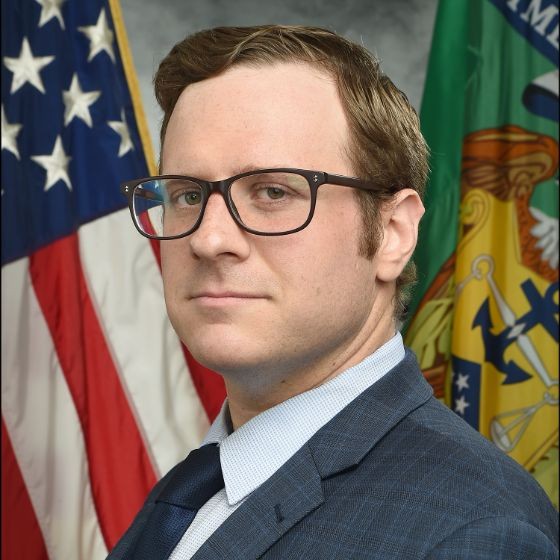 Senior Compliance Officer at the U.S. Department of the Treasury's Office of Foreign Assets Control (OFAC)
Erik Grossman is a Senior Compliance Officer at the U.S. Department of the Treasury's Office of Foreign Assets Control (OFAC).  Erik is a member of OFAC's Sanctions Compliance division,  which is responsible for implementing U.S. economic sanctions through outreach to public and private sector partners.  Erik routinely advises financial institutions and other organizations from around the world on OFAC sanctions compliance and implementation issues and regularly speaks at conferences and seminars about complying with OFAC sanctions.  Erik's recent focus has been on non-governmental organizations, agricultural exports, precious metals and stones, construction materials, and Iran.  Erik previously served as Special Advisor to the U.S. Department of the Treasury's Under Secretary for Terrorism and Financial Intelligence, and as Senior Advisor to the Principal Deputy Assistant Secretary for Terrorist Financing and Financial Crimes.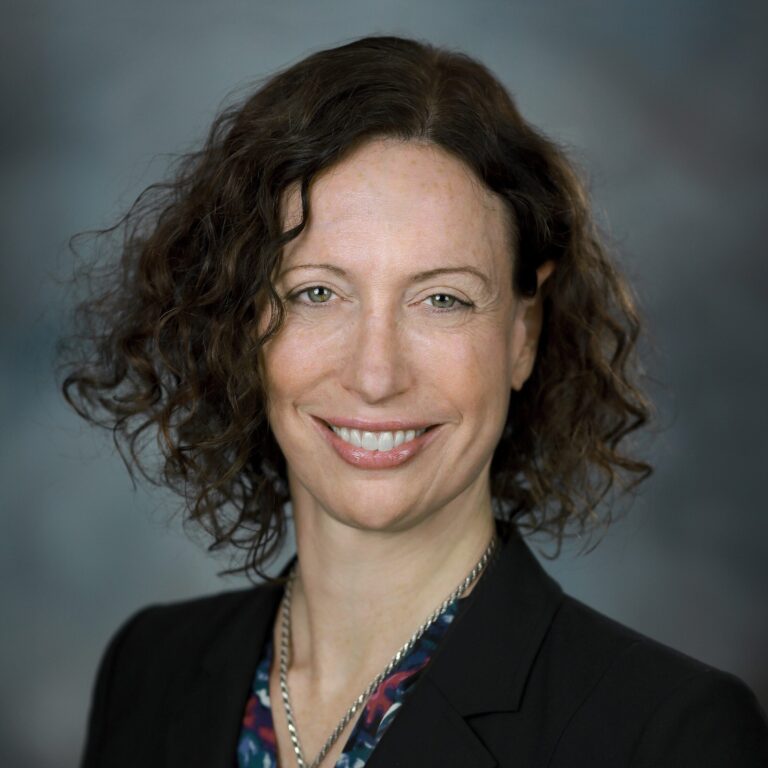 Senior Trade Advisor at A.N. Deringer
Elizabeth Merritt is a Senior Trade Advisor at A.N. Deringer, assisting importers with a variety of customs compliance and international trade issues including classification, country of origin, free trade agreements, trade remedies and AD/CVD. 
Before joining Deringer, Elizabeth served as Managing Director of Cargo at Airlines for America, a Washington D.C.-based trade association representing major North American airlines. While there, she co-chaired subcommittees of the Customs Commercial Operations Advisory Committee (COAC) and TSA's Aviation Security Advisory Committee, and served as vice-chair of the International Air Transport Association's Cargo Customs Working Group. Prior to that, she managed customs and immigration compliance at Delta Air Lines and served as a policy advisor at the American Chamber of Commerce in Moscow. She is a licensed customs broker and holds Bachelor's and Juris Doctor degrees from the University of Texas at Austin.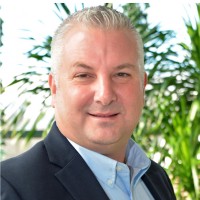 Chief, Trade Regulations Branch at U.S. Census Bureau
Gerry Horner has been employed with the U.S. Department of Commerce for over 33 years. He rejoined the Census Bureau in December 2018 where he is currently the Branch Chief of the Trade Regulations Branch, responsible for overseeing the formulation of the Foreign Trade Regulations (FTR); ensuring that the FTR are consistent with Partnership Government Agencies Regulations and Statutes and the trade community's business practices; contributing to the development of the Electronic Export Manifest; and managing the Census Bureau Voluntary Self Disclosure program.
Prior to rejoining the Census Bureau, Mr. Horner spent seven months in private industry, working as the Director of Training and Onboarding for OCR services, a trade-compliance software provider.
Between 2006 and 2018, Mr. Horner was a Senior Analyst and Director of the Office of Technology Evaluation for the Bureau of Industry and Security (BIS). He transformed BIS's data mining efforts, deployed the Consolidated Screening List and BIS license decrementation program, and assisted in the rewrite of the export clearance, destination control statement, and shipping tolerance regulations. Mr. Horner liaised with the Census Bureau and U.S. Customs and Border Protection on all matters pertaining to the Automated Export System (AES) while coordinating the authorization of BIS's access to the Automated Commercial Environment (ACE) single window portal.
Mr. Horner began his career at the Census Bureau in 1989, where he worked until 2006. In those 17 years, he was a major player in the multi-agency team that developed and implemented AES and AESDirect; formulated the AES outreach program; established the AES customer service call center; launched the AES compliance review programs; and contributed to the FTR rewrite addressing AES requirements.
Mr. Horner has a bachelor's degree in Economics from the University of Maryland, College Park, and a master's certificate in Project Management from George Washington University.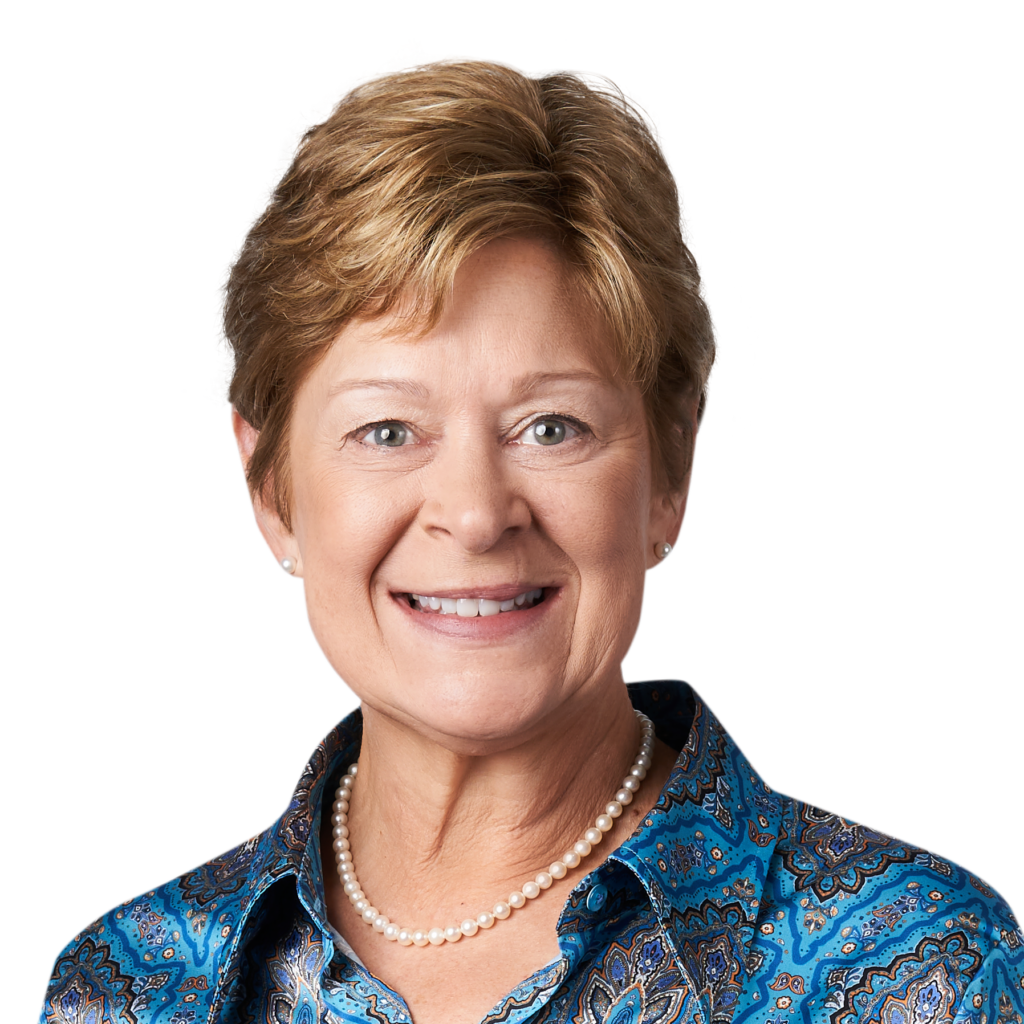 Senior Vice President at Roanoke Insurance Group Inc.
Colleen Clarke has been involved in the international trade segment of the insurance field since 1988, and has led various initiatives to improve policies and partnerships between CBP, the surety industry and the trade. Her career in the industry started in 1988 with Washington International Insurance Company, a surety company owned by Roanoke at the time.  She held various roles throughout her career, including that of a customs claims adjuster, customs bond underwriter, division manager, marketing director and Vice President.
Colleen is a Certified Customs Specialist and a licensed insurance broker. Her experience and expertise has assisted customs brokers, importers, insurance agents and Roanoke colleagues through customs and transportation surety bond issues of all kinds.  Her expertise was acknowledged by CBP when she was appointed to the Customs Commercial Operations Advisory Committee (COAC), serving four years from 2009-2012.
Colleen is a member of the American Association of Exporters & Importers Board of Governors and is the co-chair of their customs committee.    She also participates in numerous trade associations and is the Roanoke liaison with the National Customs Brokers and Forwarders Association.  She is currently serving on the Executive Committee of the Trade Support Network's Trade Leadership Council and, as a member of the Global Alliance for Trade Facilitation's private sector working group, collaborates to promote the WTO's Trade Facilitation Agreement. Colleen  is past President of the International Trade Surety Association (ITSA) and currently leads the Customs Surety Coalition.
Roanoke Insurance Group Inc. started in 1935 and specializes in finding the best risk coverage for anyone who arranges shipments of cargo for domestic and international transit, performs customs clearance, or requires any kind of surety or insurance product related to international trade.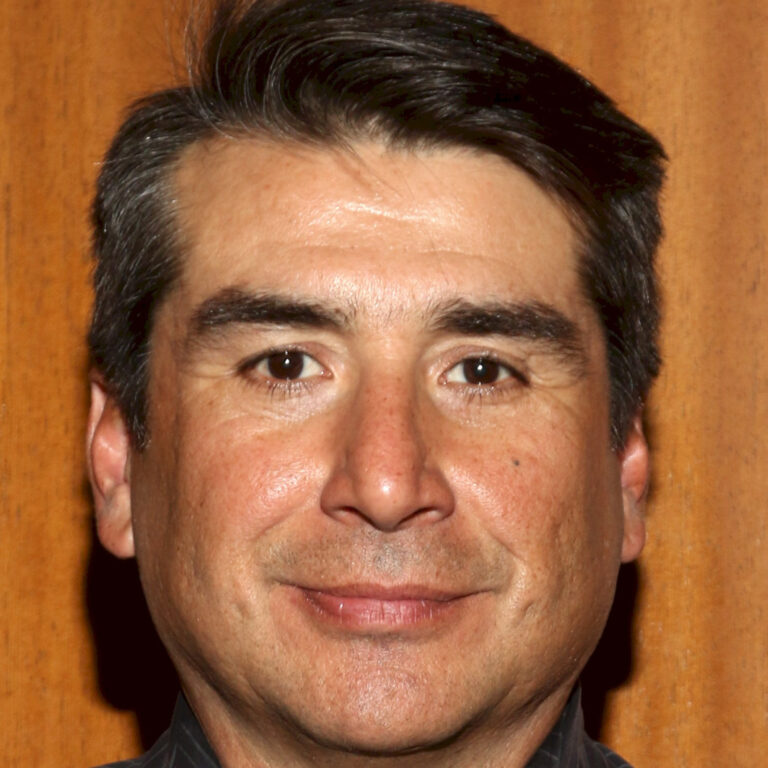 Licensed Customs Broker at Jose D Gonzalez C.H.B.
Jose D. Gonzalez is a licensed U.S. customs broker who has operated a customs house brokerage business under the same name since 1994. He currently serves as President of the NCBFAA which represents over 1,150 member firms. He was previously appointed to the 15th term of CBP COAC. Mr. Gonzalez was Executive Chairman of the LLUSCBA, president of the Laredo Customs Brokers Association in 2010-2011 which represents one of the largest concentrations of customs brokers in the nation who works closely with CBP and was also reappointed for the 16th Term COAC.
Mr. Gonzalez has been actively involved in the international trade industry on a consistent basis for 28 years and has held various positions in the import and export operations, consulting, and compliance and continues to be involved in many trade and civic related entities. Mr. Gonzalez proudly served in the United States Navy from 1982 until he was honorably discharged in 1992. In addition, during his enlistment he continued his education and graduated in 1992 from National University in San Diego Ca, where he earned a Bachelor of Business Administration Degree in Accounting.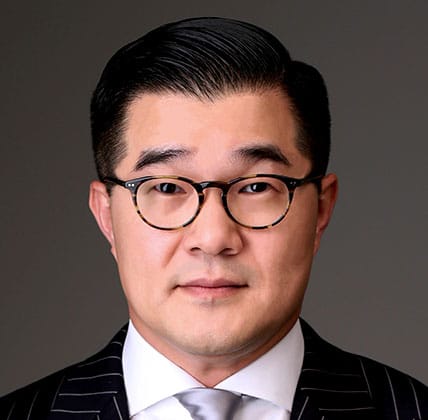 James Min has over two decades of extensive and practical experience advising clients on international trade and business law. Prior to LimNexus, Mr. Min served as the global chair of international trade law for Deutsche Post DHL that serves every country in the world including North Korea, Iran, Cuba and Syria. Previously, he was a senior trade attorney for FedEx Express where he assisted the company's entry into markets such as Libya, Vietnam, China, Russia and Kazakhstan by utilizing international trade laws. He also served as a private sector trade advisor to the U.S. Government during the Bush Administration. Earlier in his career, Mr. Min served as a trade attorney for the U.S. Department of Treasury, the U.S. Department of Commerce and the U.S. Department of Homeland Security.
Mr. Min specializes in economic sanctions, export controls, customs, import regulations, free trade agreements, CFIUS, internal corporate compliance, internal investigations, and other cross border transactional and regulatory law. As counsel for multinational companies that conduct business around the world, Mr. Min has deep experience in advising clients with a practical and solution-focused approach even in difficult topics such as U.S. secondary sanctions and extraterritorial impact of U.S. export control laws. He also advises foreign investors and U.S. businesses in hi-tech sectors on CFIUS requirements, ICTS, as well as obtaining requisite licenses and approvals from U.S. trade authorities.
In addition, Mr. Min has led large national and international internal investigations for multinational companies dealing with customs, export controls, sanctions, and FCPA violations as well as filing voluntary disclosures and mitigation petitions for clients to reduce potential fines with government agencies. Mr. Min has formulated and developed internal compliance programs for U.S. and foreign companies in the areas of customs, export controls, economic sanctions, and anti-bribery laws as well as managing external government monitors resulting from settlement agreements with U.S. government agencies.
He has also previously advised the U.S., Lebanese, Russian, Ukrainian and Moldovan governments on international trade law as well as at the WCO, the United Nations, EU Commission, BAFA, Saudi Arabia, China, UAE, Russia, Singapore, Morocco, and elsewhere on export control, customs and sanctions law matters.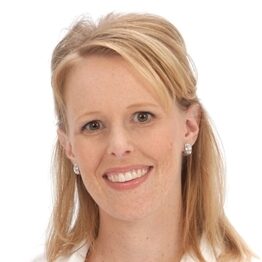 Executive Director, Global Customs at Raytheon Technologies
Julie Parks is a trade strategist with over twenty-three years' operations and compliance experience in the areas of import, export, valuation, classification, free trade, drawback, supply chain security, subsidiary integration, divestitures, ecommerce, and audit.  She has extensive knowledge of the other government requirements of the ITAR, EAR, EPA, DOT, ATF, and government contracting declaration requirements.  Her talent resides in drawing cross-functional teams together to design and implement sustainable solutions that meet both regulatory and speed-of-business needs, whilst modernizing government trade.     
Ms. Parks is involved in the shaping of many legislative, regulatory, and policy issues, including achieving US automated processing of licenses, and ultimately endeavors to secure streamlined trade for American businesses.  
She is the current chair-elect of the board of governors of the American Association of Exporters and Importers (AAEI).  Through AAEI, she continues to be instrumental in creating the voice of Aerospace and Defense on Customs matters 
She recently completed a 7-year appointment to the Commercial Customs Operations Advisory Committee (COAC), elected by the membership as a trade co-chair.  Additional COAC roles included the Export Subcommittee co-chair, a One US Government at the Border Subcommittee member, and the Trade Survey chair.  Previously, she also served as the vice-chair of the Alliance of Automobile Manufacturers' Customs Committee.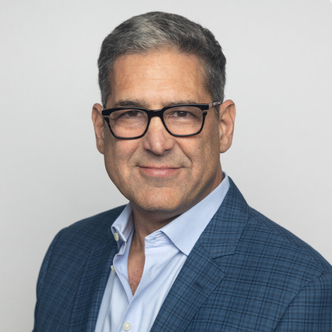 Todd R. Smith, LCB is Founder CEO of KYG Trade, the Know Your Goods Trade Attestation Platform and Marketplace™. The platform provides AI-powered global trade and forced labor compliance, collaboration, and workflow in one place.
Before forming KYG Trade, Todd was a partner and provided trade and customs consulting services to the Fortune 50 at Big 4 Accounting, Tax, and Advisory firms EY and KPMG. He has advised and presented several times at the WCO Technical Committee on Customs Valuation in Brussels, Belgium.
Todd also recently founded and serves as co-chairman of the OriginBX OASIS Open Project (OriginBX). OriginBX™ is a non-profit vendor-neutral open-source product attribute standards-setting initiative. Members of OriginBX consist of global brands, customs brokers, freight forwarders, trade technology providers, track and trace blockchain platforms, eCommerce platforms, customs authorities, and global trade policy-setting organizations, including the International Chamber of Commerce (ICC).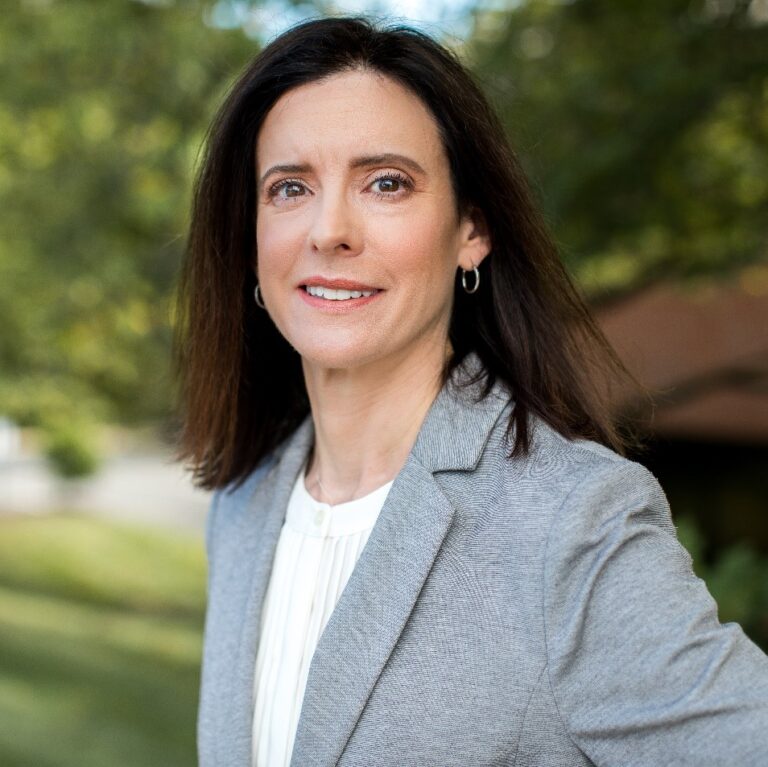 Founder and President of Lomax Associates, Inc.,
Elizabeth has over twenty five years of experience in the trade compliance field. She is the founder and president of Lomax Associates, Inc., a boutique trade consulting practice focusing on the pharmaceutical and biotech industries. Elizabeth's other experience includes the position of Head of Global Trade Compliance for Novartis Pharma AG in Basel, Switzerland. Prior to the global role, Elizabeth was responsible for trade compliance for Novartis' U.S. pharmaceuticals business located in New Jersey. Elizabeth also worked in the customs and trade compliance group at Ernst & Young in New York and in the international trade practice of the law firm of Katten Muchin Zavis in Chicago. She began her career in trade in international purchasing at the V. Mueller division of Baxter Healthcare in Chicago.
Elizabeth is a licensed customs broker and holds a Certificate of Purchasing and Inventory Management (CPIM) from APICS. She holds a B.A. in International Studies and German from Miami University in Oxford, Ohio and an MBA in Finance from Indiana University in Bloomington, Indiana.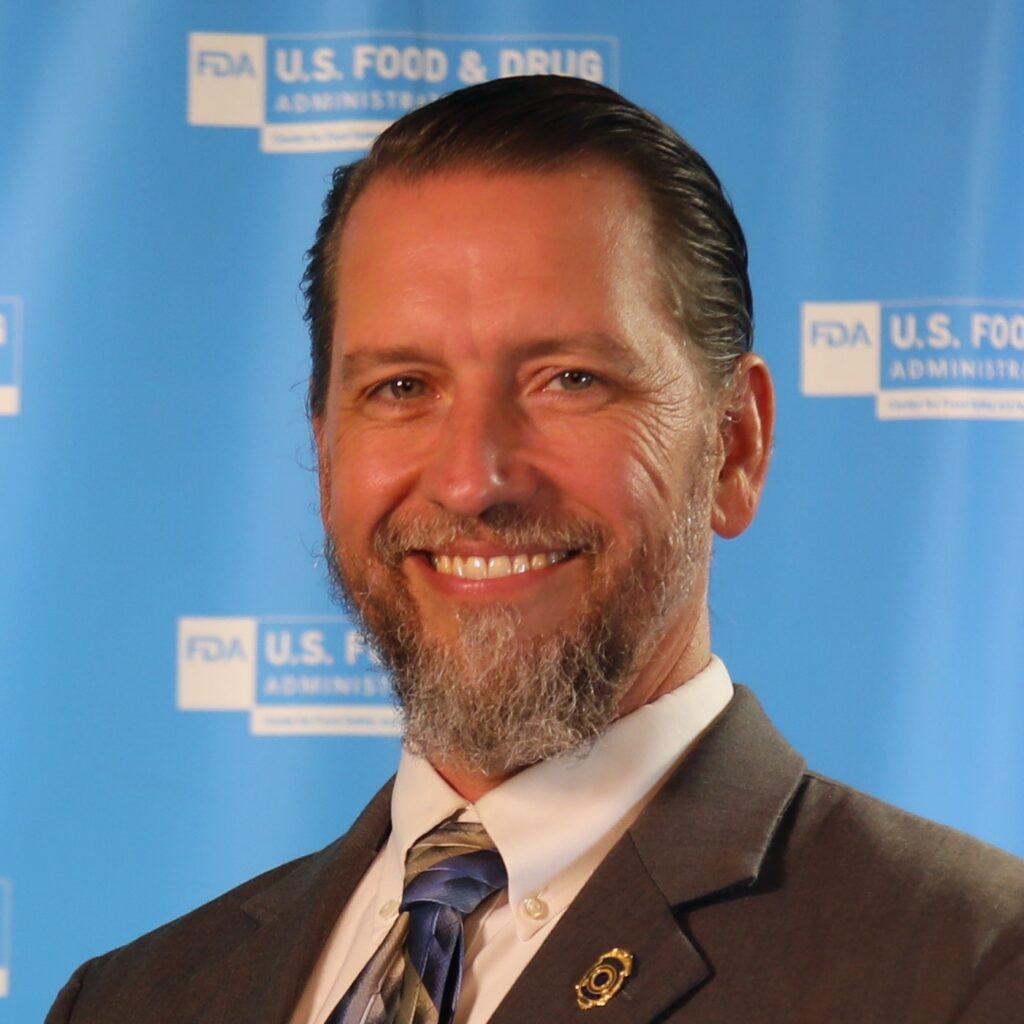 Director, Division of Import Operations at U.S. Food & Drug Administration
John Verbeten is the Deputy Director for Import Operations Enforcement within the Office of Enforcement and Import Operations. He provides leadership and direction for FDA's national Import Program and is responsible for all aspects of investigations and compliance activities. Mr. Verbeten oversees a staff of more than 600 FDA investigators, inspectors, compliance officers, technical and support staff, and managers.
Throughout his 33 years with the FDA, John has specialized in import operations. He spent his first 14 years in FDA field offices in Dallas District and Chicago District, primarily as an import investigator, and was named FDA's Inspector of the Year in 2000. John has been a member of the national instructor cadre responsible for training employees on import law and FDA import procedures since 2001.
As a staff member, manager, and ultimately director of the Division of Import Operations, Mr. Verbeten has long provided leadership, instruction, and support for all aspects of FDA's import operations, including investigation and enforcement activities, interagency collaboration, IT systems development, and management of FDA's Import Alert program.
John became Deputy Director for Import Operations Enforcement in April 2021.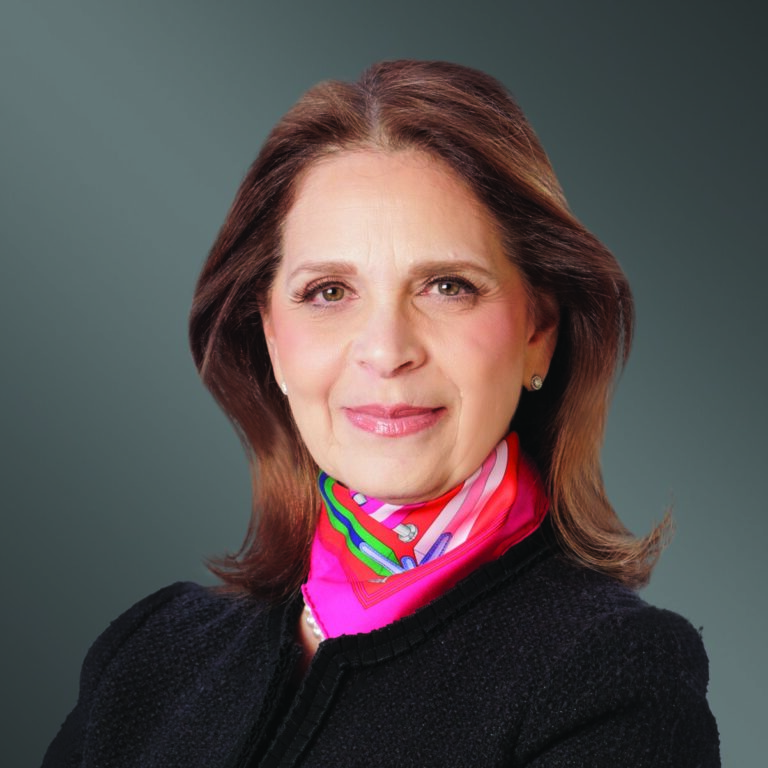 Shareholder at Greenberg Traurig, LLP
Laura Siegel Rabinowitz counsels domestic and multinational businesses on complex supply chain issues and other complicated challenges associated with trade, advising on mitigation of duty exposure and compliance. Laura has deep experience handling international trade projects for multinational importers, exporters, manufacturers, retailers, customs brokers, and freight forwarders in industries such as renewable energy, steel, apparel, consumer products and industrial equipment among others.
Laura advises on supply chain strategies including the enforcement of forced-labor and the mitigation of tariffs on Chinese-made products, steel and aluminum. She helps clients navigate the maze of regulations, customs, and other government agency scrutiny, as well as the broad array of commercial and enforcement laws and policies administered by U.S. Customs and Border Protection, including trade compliance and audit programs, and duty savings initiatives such as free trade agreements and the use of "first sale." Laura's practice also includes advising on the enforcement of antidumping and countervailing duties.
Laura's depth of knowledge regarding global customs law extends to audits, marking, penalty defense, valuation, tariff classification, entry procedures, and antiterrorism initiatives. She advises on other import requirements administered by federal agencies including the Food and Drug Administration, Consumer Product Safety Commission, and Environmental Protection Agency, and requirements involving the health and safety of imported goods.
Prior to entering private practice, Laura served as an attorney with U.S. Customs' Office of the Assistant Chief Counsel, representing Customs in litigation in the Court of International Trade.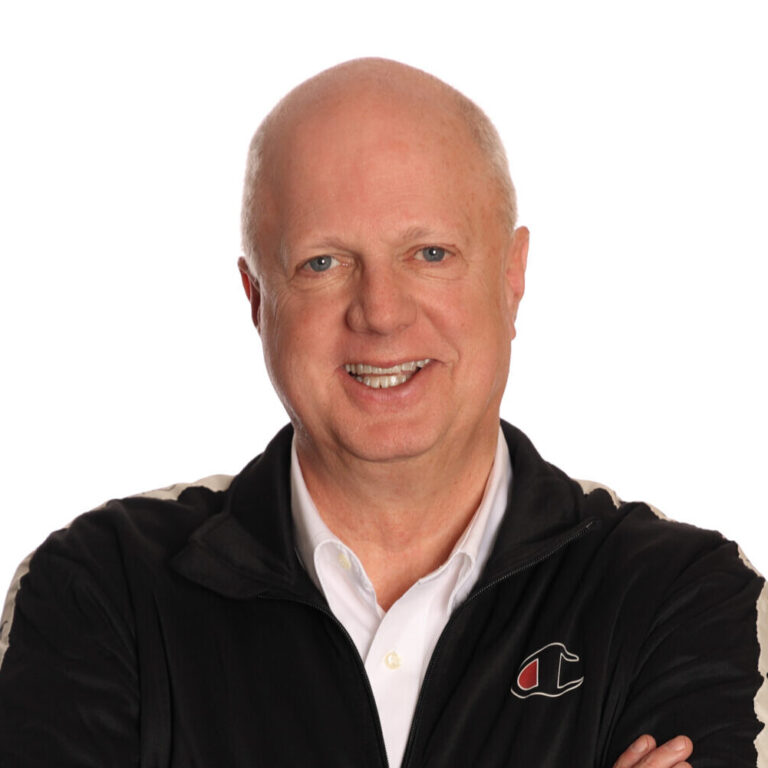 Vice President, Government and Trade Relations at Hanesbrands Inc.
Jerry Cook is vice president of Government and Trade Relations for Hanesbrands Inc. Hanesbrands Inc.'s leading brands include Hanes, Hanes Her Way, Bali, Champion, Bonds, L'eggs, Playtex, Maidenform, Bonds and Gear For Sport with sales of +$6 billion annually.
Cook joined Hanesbrands Inc. in 1987 and managed various engineering functions and strategic planning roles.
In his current strategic role as VP of Government and Trade Relations, Cook overseas the various trade, government, global trade relations, strategic risk and DHS/Customs programs.
Hanesbrands Inc. operates several operations globally, with emphasis in the USA, North America, Central America, Australia, Caribbean, Asia, Europe and Mid-East.
Cook is currently serving on the NC Ports Authority. Cook served as an Advisor and Board member in several key areas: Department of Commerce ITAC-13 Advisor for textile and apparel related products as well as ITAC-14 Customs, USDA Cotton Board, US Treasury Advisory Committee for Customs Commercial Operations (COAC), TSN and a member and founding/charter member with CTPAT. Cook is a licensed US Customs Broker.
Cook is intimately involved in the trade related agreements, Customs facilitation/operations and the development of key strategic relations with the US Administration, US Congress, WCO (World Customs Organization), WTO (World Trade Organization) and Foreign Markets. Cook is the Hanesbrands customs account manager and oversees the Hanesbrands DHS and CBP related programs including the Center of Excellences and CTPAT.
Cook is a Board member to key trade, business, and economic groups. He currently serves on the Board for the National Foreign Trade Council, TRIP (National Transportation Research Council) and member of the US-ASEAN President's Council. Cook previous in multiple industry roles as an active Board member to USCIB (US Chamber of International Business), Chair of USCIB Custom's Committee, ASEAN Board, NCTO (National Council of Textile Organizations, and NC Chamber of Commerce.
Through Cook's various roles, Cook provides key strategic guidance to facilitate the growth of commerce, rule of law and better international relations that create better opportunities for Hanes and others to exceed in multiple international markets.
Jerry is married, two daughters, two son-in-laws, two grandsons and a graduate of Auburn University. Cook resides in Winston-Salem, NC.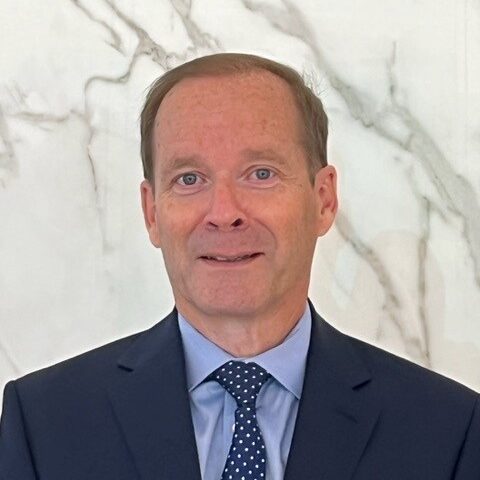 Senior International Trade Advisor at Venable LLP
Richard DiNucci is an adept leader and skilled strategist who leverages his experience with U.S. Customs and Border Protection (CBP) to advise clients on issues related to international trade and customs. Richard most recently served as director of field operations in San Francisco, where he managed operations in six states and two U.S. territories carried out by more than 1,700 employees. He previously served as the area port director for both San Francisco and Newark/New York, overseeing immigration and cargo operations at the associated airports and seaports.
Richard played an integral role in the creation of pivotal CBP policies and programs. As the deputy assistant commissioner in the Office of International Trade, he initiated the formation of the Centers of Excellence and Expertise and managed CBP's post-entry compliance programs, audits, and broker compliance efforts. Earlier in his tenure, he was appointed director of border targeting and security. In this role, he oversaw CBP's Automated Targeting System and initiated the Importer Security Filing (ISF) requirement designed to refine CBP's cargo security efforts. He led the ISF effort from its inception as a proposed rule to its final implementation as a full-fledged operational program. In 2008, Richard was named director of the Secure Freight Initiative (SFI), overseeing the Safe Port Act requirement for the scanning of all cargo containers bound for the United States. He oversaw operations in Europe, Asia, the Middle East, and Central America.
In the early stages of his career, Richard was assigned to the U.S. Customs Headquarters Office of International Affairs, where he served as a program manager overseeing customs cooperative work at the Customs Cooperation Council (now the World Customs Organization) in Brussels. Richard worked on commercial cargo issues and customs enforcement matters in Brussels and was the original U.S. representative presenting the first draft of the revised Kyoto Convention on Customs Clearance Procedures.
In the aftermath of 9/11, Richard was assigned to the original team that created the Customs-Trade Partnership Against Terrorism (C-TPAT) program, a voluntary security program focused on improving the security of private companies' supply chains. In addition to working on the first security criteria for C-TPAT partners, he drafted and secured Office of Personnel Management (OPM) approval of the original position description for the supply chain specialist, a position that is the cornerstone of C-TPAT.